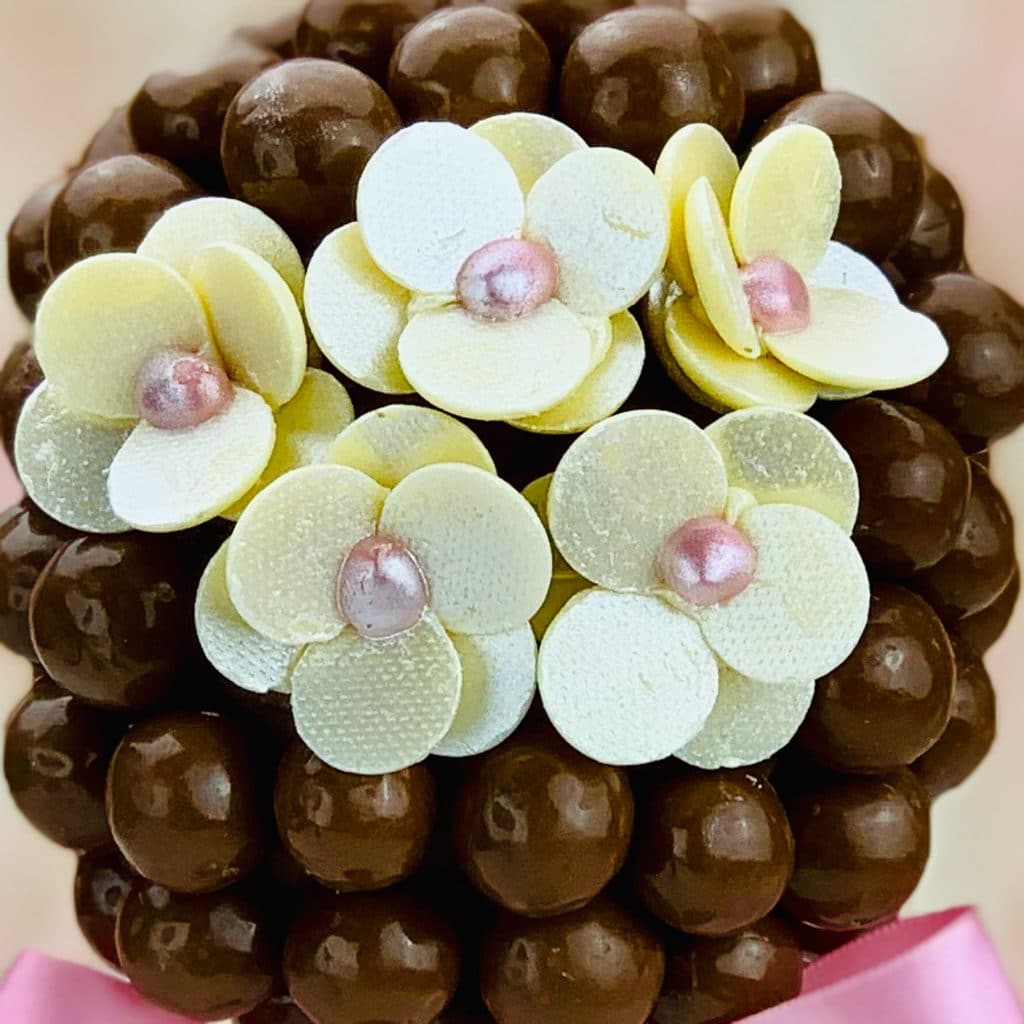 Malteser® Gifts to Tantalise All Taste Buds
Own up: who can truly resist an open box of Maltesers®? Neither can we. Sweet and crisp, light and moreish to the point where the container is empty before you know it, we know that they make the most wonderful gifts for friends and family alike. Whether you are looking for a Malteser® sweet tree or something for a personalised hamper, we can help.
We love what we do and we want you to find the gift that will make your loved one smile, so everything we make is designed and sculpted with love and care by our inventive and discerning team. Let us help you make your fantasy gift a reality today; get in touch with us and place your order once you have found the sweetest treat imaginable.
Say It from the Heart with Personalised Malteser® Gift Hampers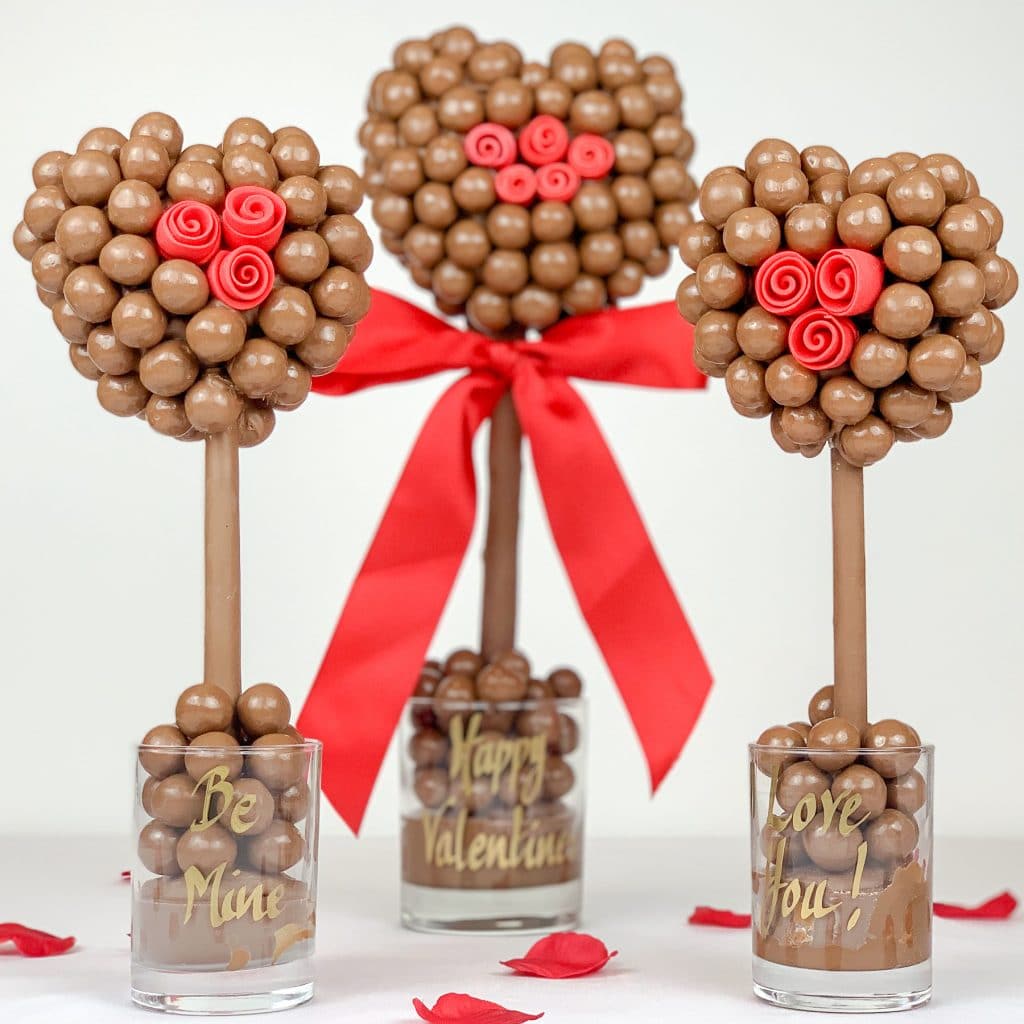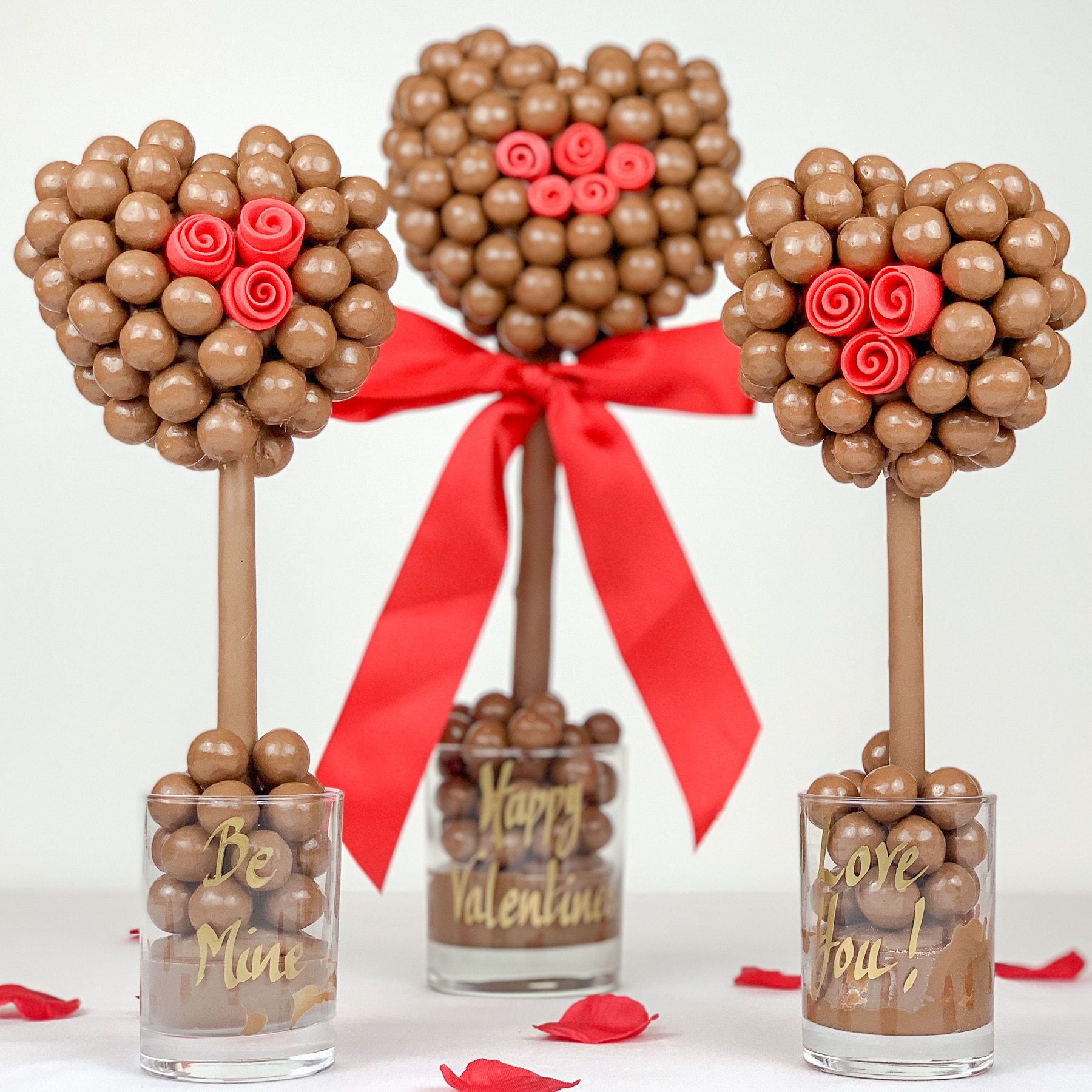 Personalised gifts are the best, anyone will agree. They show your closest friends and family just how well you know them, and demonstrate the time and thought you put into choosing their gift.
To help you create the personalised Malteser® bouquet or hamper gift that represents your loved one best, we can place messages on the vases of your sweet trees, or even written notes with your order. All you have to do to add this feature in is fill in the boxes found on your perfect product's page.
The Lighter Way to Send a Chocolate Gift for Any Occasion
Maltesers® may be "the lighter way to enjoy chocolate", but this doesn't make them any less of a hit to send as a gift. From birthdays to Valentine's Day to Christmas, these sweet pieces can be popped in the post as a personalised gift to show anyone you know and love just how much you care. Explore the list of occasions, and perhaps inspiration will strike for your next event?
Malteser® Gifts for Valentine's Day
Some might say that there is nothing more romantic for Valentine's Day than a great big bouquet and, with some modifications to that statement, we can agree. To us, there is nothing more romantic than a great big Maltesers® chocolate bouquet, in the form of our Malteser® Heart Tree with Red Roses. This sweet tree already comes with the red roses of love nestled into the mix, showing your partner exactly how you feel with one sweet gesture. Whether it is for him or for her, we know that your loved one will melt over the heart-shaped design and the beautiful red ribbon. Why give a basket of roses when these work so well?
Malteser® Gifts for Easter
Have the family Easter egg hunts started to get a little boring? Need a new way to share the day and celebrate the period with a symbol of new life? Then a chocolate sweet tree set up for Easter may be just what you need! Our Malteser Bunny® and Smartie® Egg Tree brings a unique combination of colour and tempting tastes to your table, smashing eggs and Easter baskets aside when you need an edible centrepiece that models the time of year.
Malteser® Gifts for Her
We all have a favourite aunt, sister or best friend who adores a good gift box of chocolates for any celebration whatsoever. Most of our mums would love a hamper or bouquet, as well! We know that you want to make sure that they can indulge, too, and we have the ideal combination that makes just the right gift for her. Our "I Fudging Love You" Malteser® and Fudge Tree is the delicate and delectable mix of our chocolates with cubes of soft, rich fudge that will see the gift go down smoothly at any birthday or Mother's Day celebration (perhaps with a nice cup of tea).
Malteser® Gifts for Him
Chocolate is the perfect way to remind the men in our lives just how special they are to us. No matter if he has a milestone birthday coming up, if Father's Day is just around the corner, or even if you just think he deserves something to know how much he is appreciated, our deliciously whimsical Malteser® Heads with Hats and Moustaches should be first on your list. Order one as a gift for him today, and he will remember it for years to come.
Malteser® Gifts for Christmas
Everyone needs a tree at Christmas, and we are more than happy to supply you with the handmade Malteser® sweet tree that will prove that you and all your family were on the "Nice" list this year. Deck the halls with our Malteser® Christmas Tree with Red Drizzle or our Malteser® Christmas Tree with White Drizzle, and place the tiniest gift boxes you can find underneath to set up the cutest Christmas scenes around! You might even consider ordering your Malteser® Christmas Tree with White Drizzle and Gold Sparkle, to add a starlike touch to the festivities.
If you are looking for stocking stuffers, our team has also cooked up a chocolate sculpture that will fit snugly into the toe (alongside the orange and the handful of nuts). Our creamy Malteser® Christmas Pudding comes drizzled in white Belgian chocolate, topped with edible holly, and is bound to make a guest appearance on your kids' letters to Santa next year!
For the Perfect Gift of Maltesers® Chocolates, at Any Time of Year
All of our Malteser® chocolate products are available to order in the swiftest, easiest way you can imagine! Whether your closest chocolate-loving friend has a birthday coming up, it's approaching a major holiday or even if you need an anniversary gift (hopefully not at the last minute!), we can make you the sweet-but-crunchy treat you know they will love.
All you have to do is click on the product you want most (it's hard, we know), place your order and we will cover the rest, from crafting your piece to tucking it safely and securely into its box before sending it out. Browse the scrumptious selection we have and find the sweet tree or chocolate product that you know will beat any gift box, basket or hamper.