Slide 1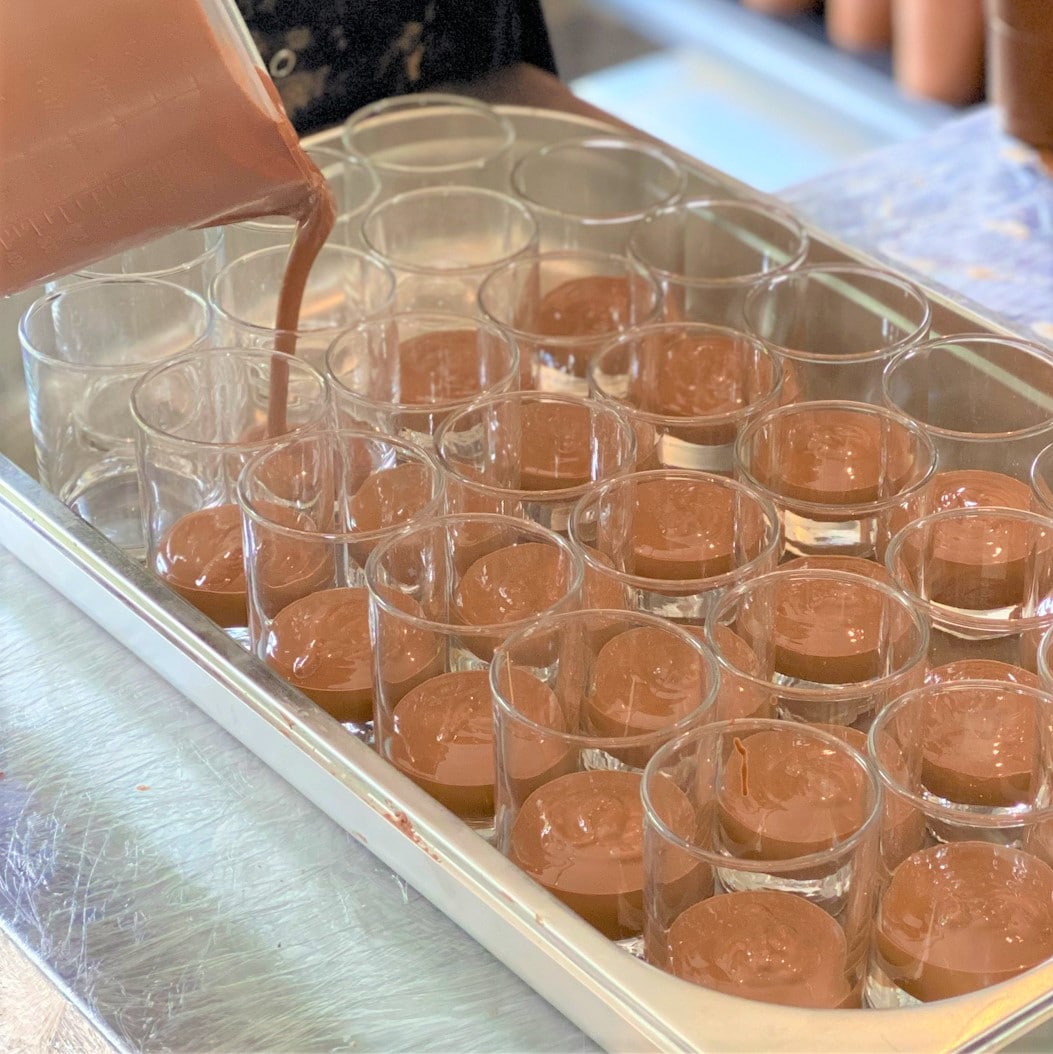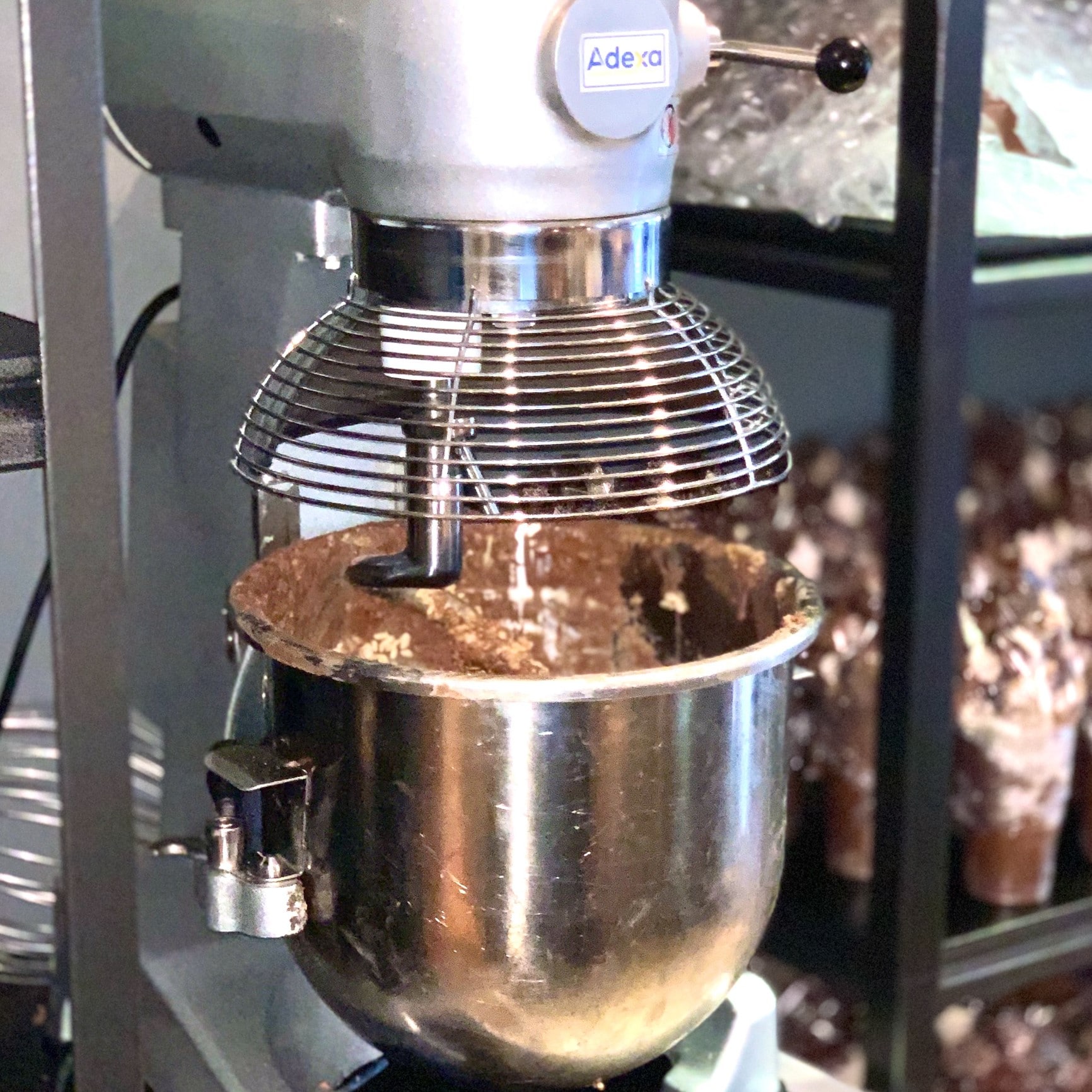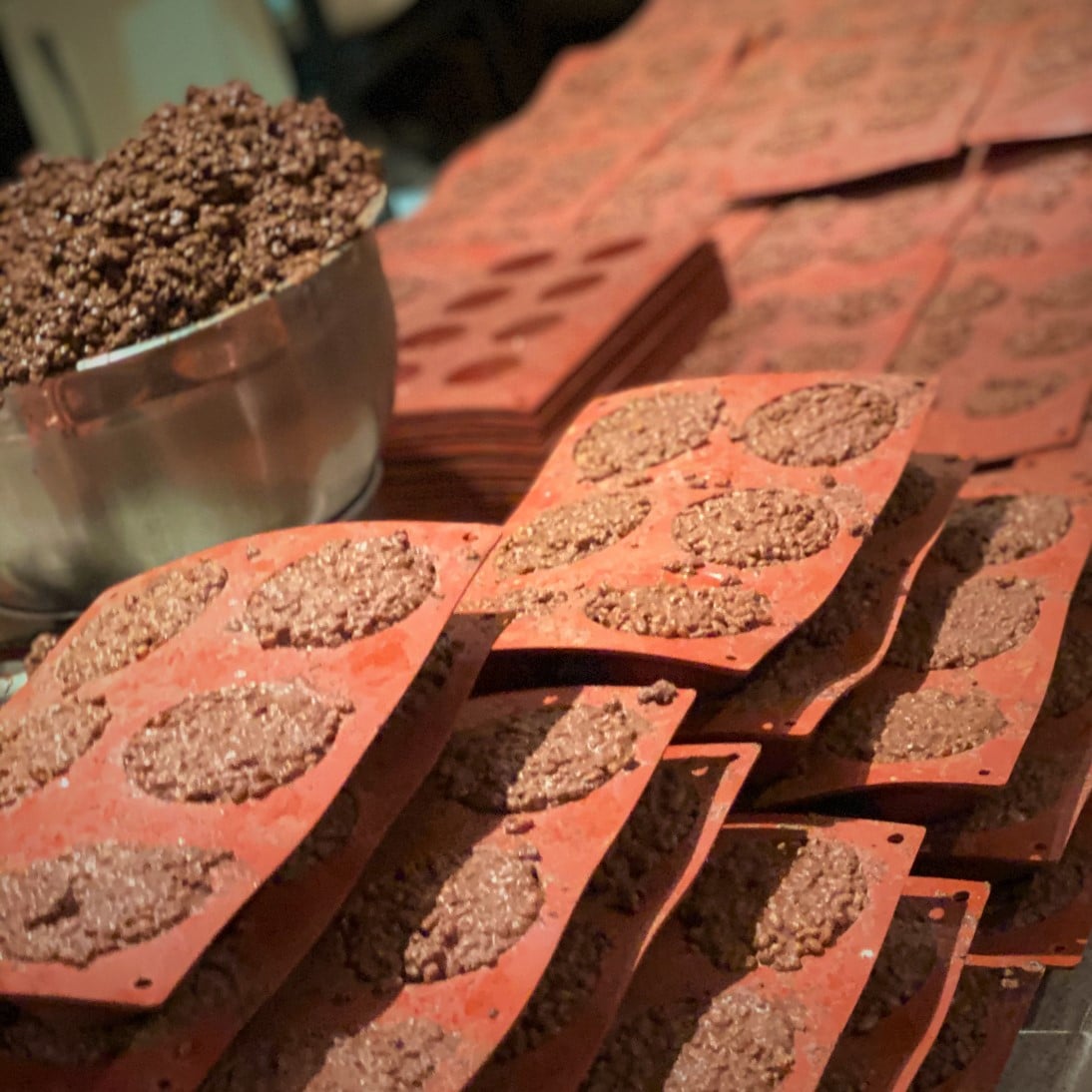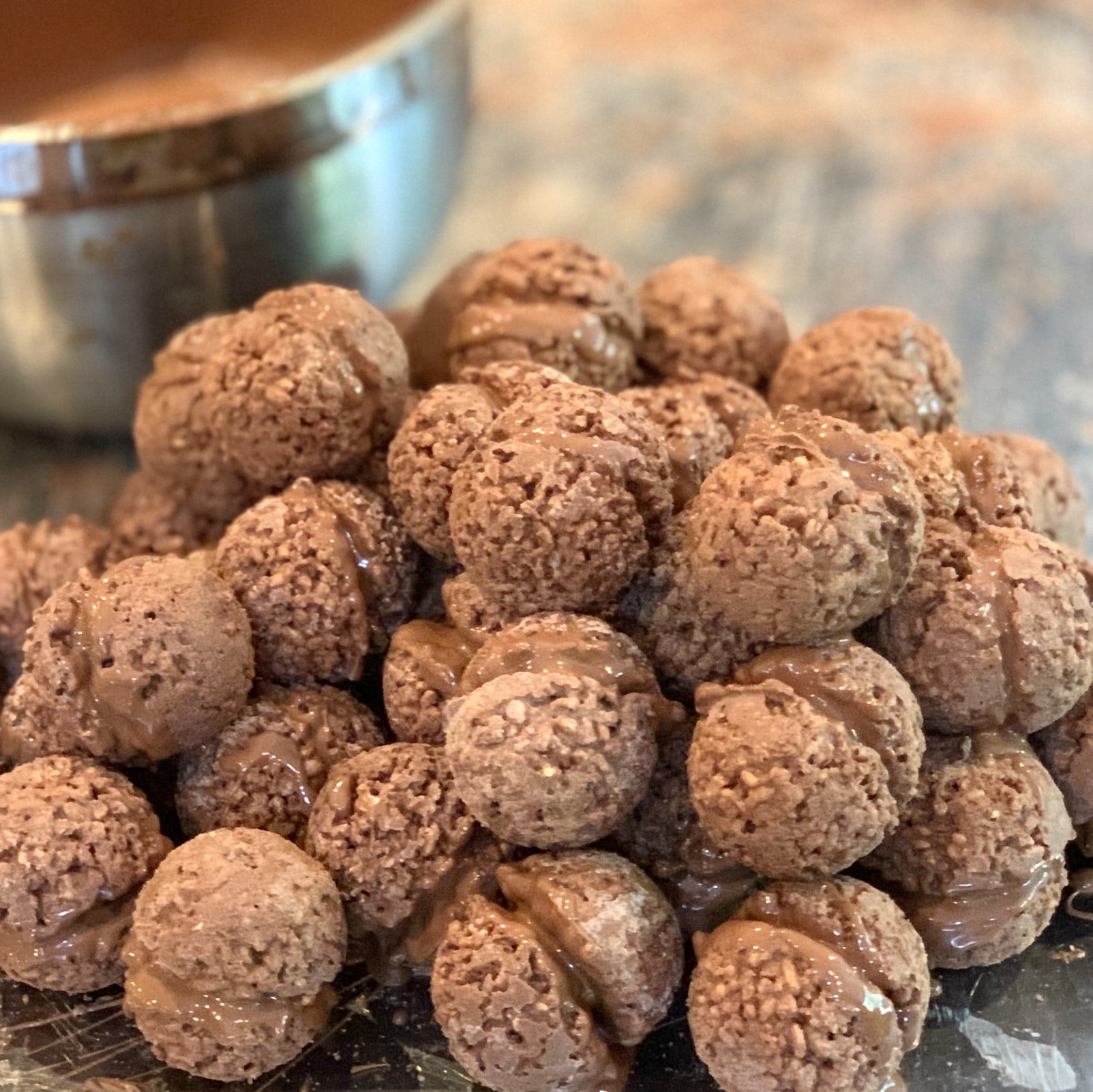 Slide 2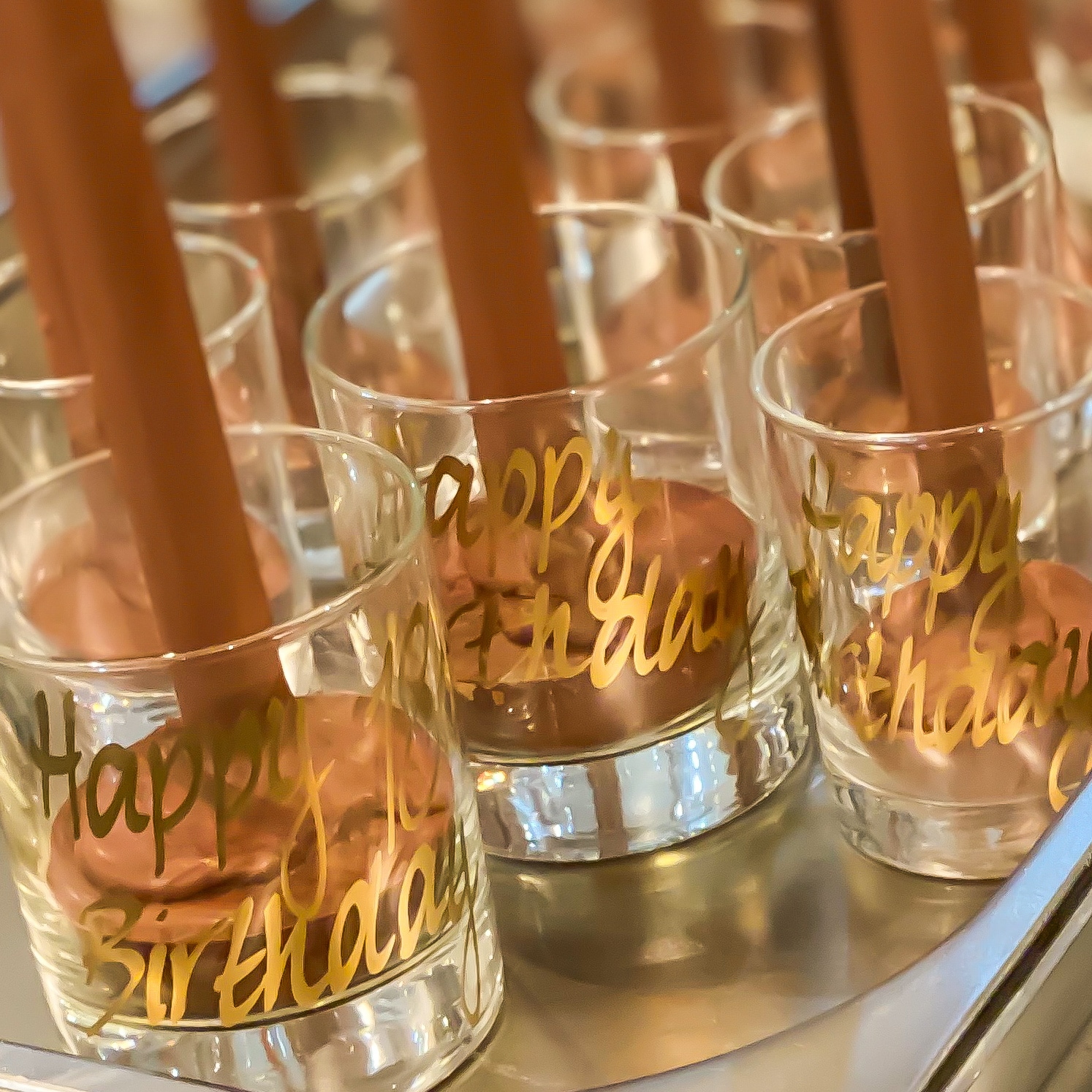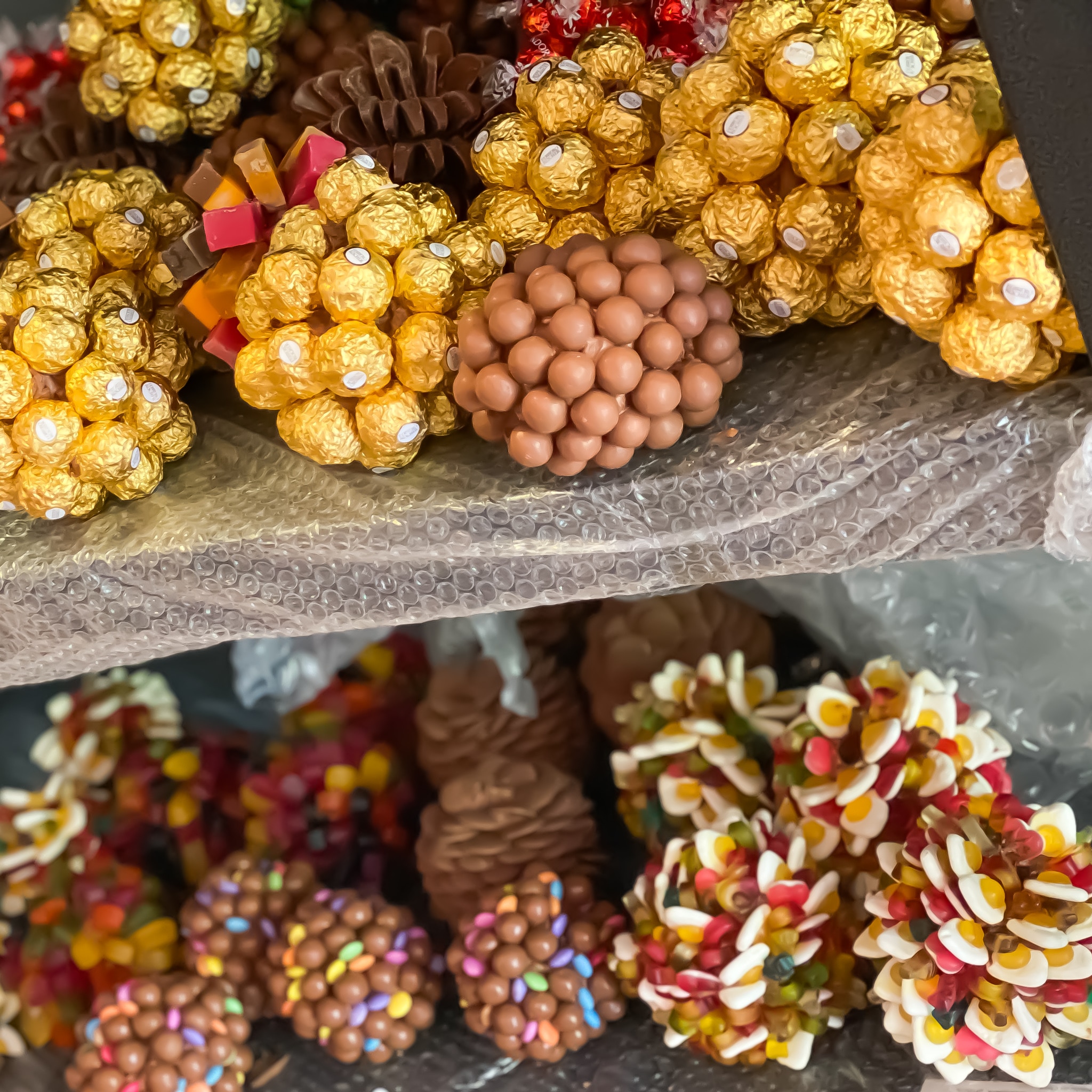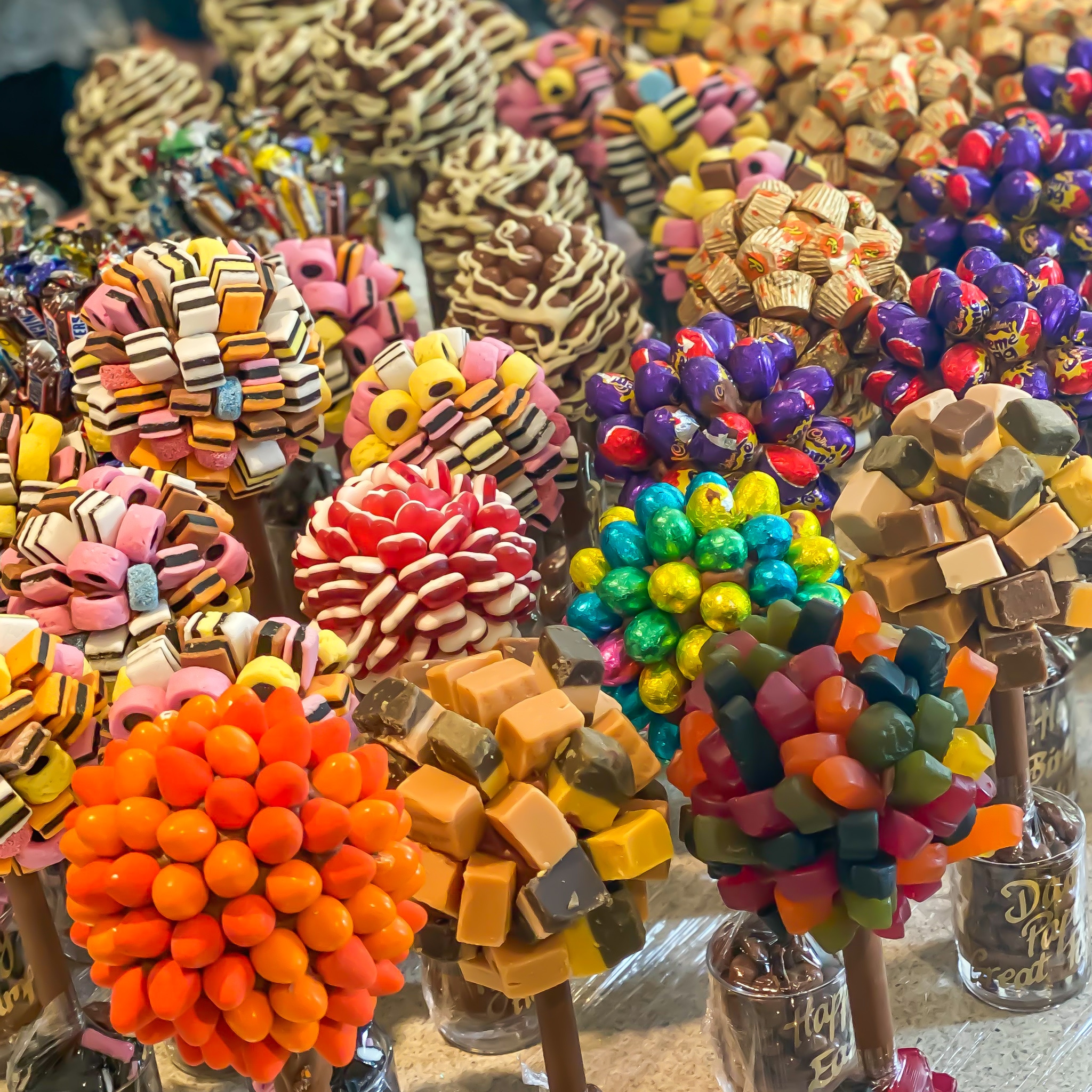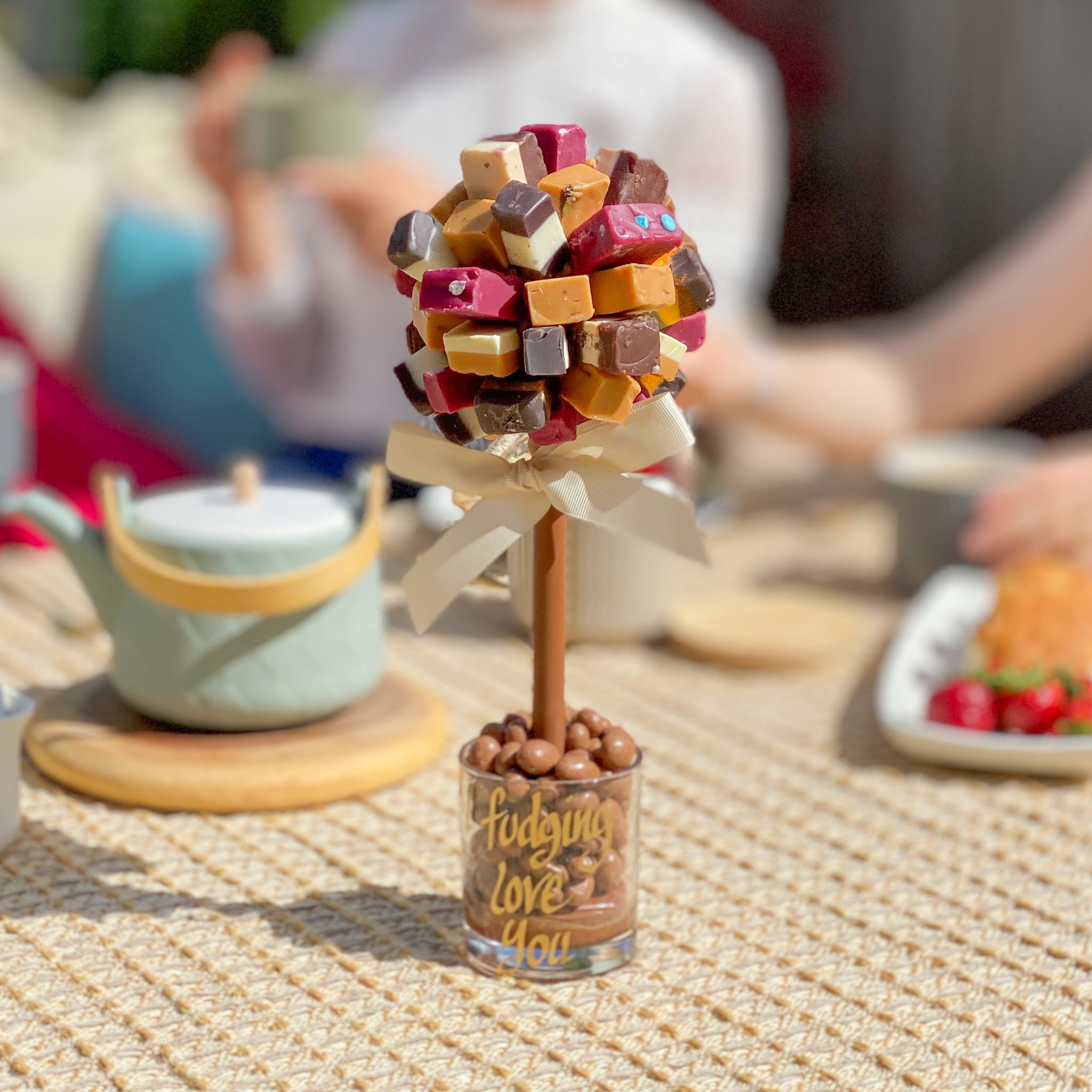 What is a Sweet Tree? 
Unlike normal trees, our Sweet Trees aren't grown from a seed with water and sunlight; they are made by hand in a kitchen, in a house, by our little (but growing!) work family, with loads of love and care!
One thing you need to know: OUR Sweet Trees are never, EVER, made using polystyrene balls or cocktail sticks. We don't like the idea of munching on plastic or pointy things. OUR Sweet Trees are edible to the CORE!
Each tree starts as a humble crispy ball, made from our secret recipe Belgian chocolate crispy crunch. Individual sweets are then stuck to the core using gooey melted Belgian chocolate (we promise we don't lick the spoon… although it is tempting!).
The sweets can be picked from the tree, like leaves, and scoffed all at once, or savoured over time- depending on how greedy you're feeling!
Like all trees, the Sweet Tree trunk is made from wood… please don't eat this, the NHS work hard enough! The vase that the tree is planted in… that's glass… don't eat that either. The sweets in the vase, you can eat…hoorah! And see that layer at the bottom of the vase… that's a SOLID CHUNK of Belgian milk chocolate. Here's where you can get creative: melt it down to make a fondue, stir it into hot milk to make a delectable Belgian hot choc… and if you can't be arsed with any of that, just pull it out and tuck into your giant chocolate lollypop.
No matter whether you're a chocolate-lover or an old fuddy duddy who loves liquorice, our range of Sweet Trees offers something for everyone. Check them out here: TREES.
All of our Sweet Trees can be personalised with a message, handwritten in Gold font, and are available in two sizes: 25cm and 35cm. If you want to go LARGE and upgrade to 50cm please give us a call:  01923510418
Slide 1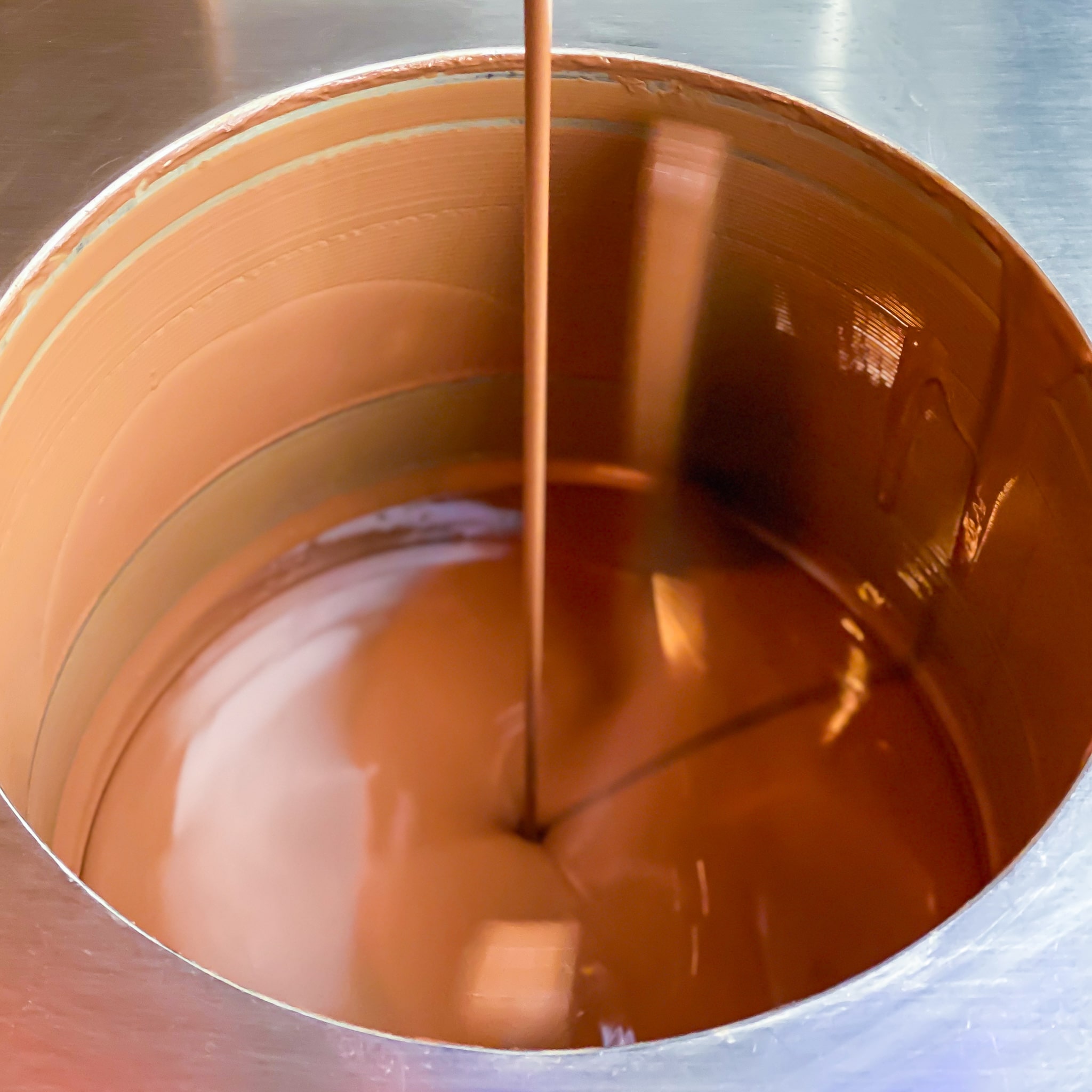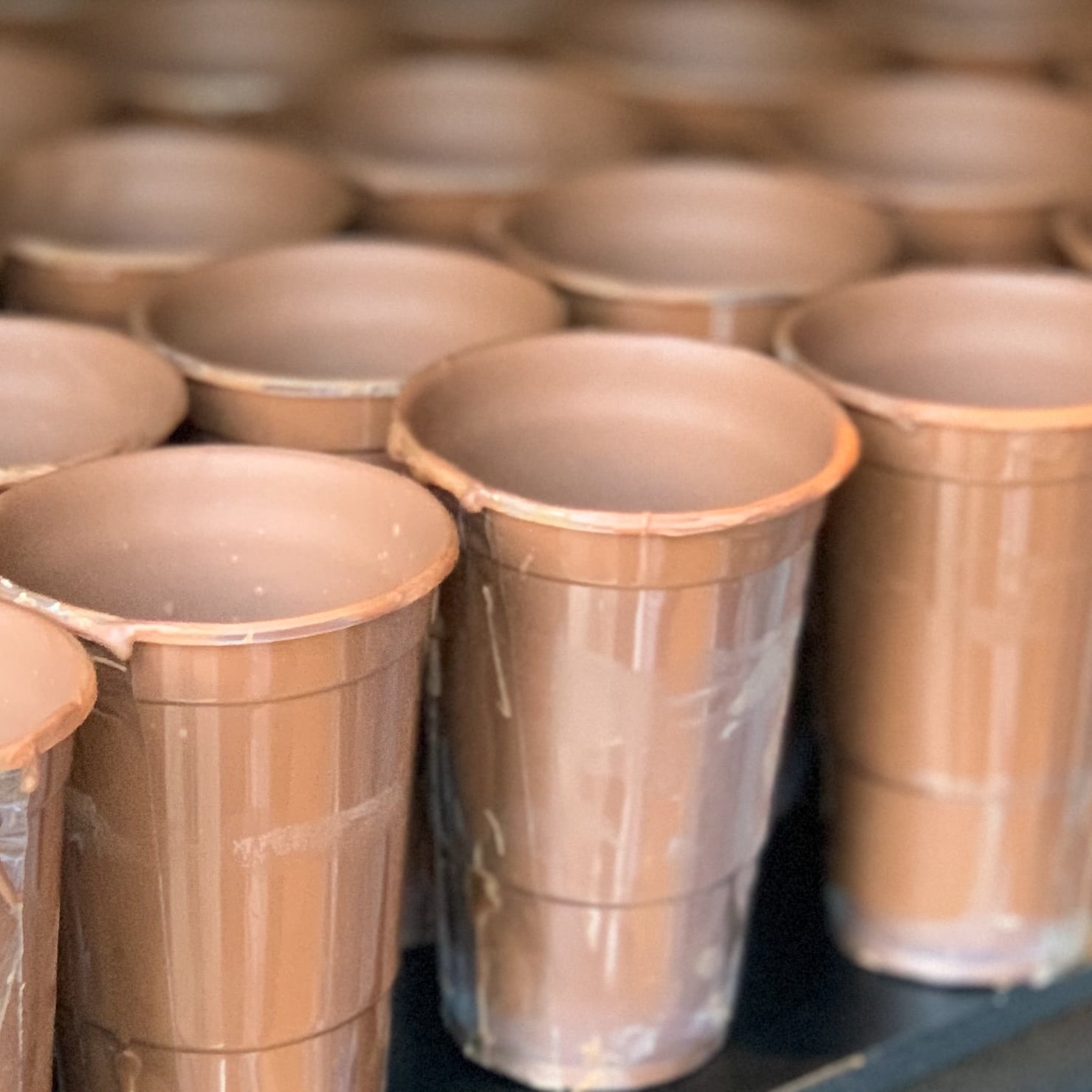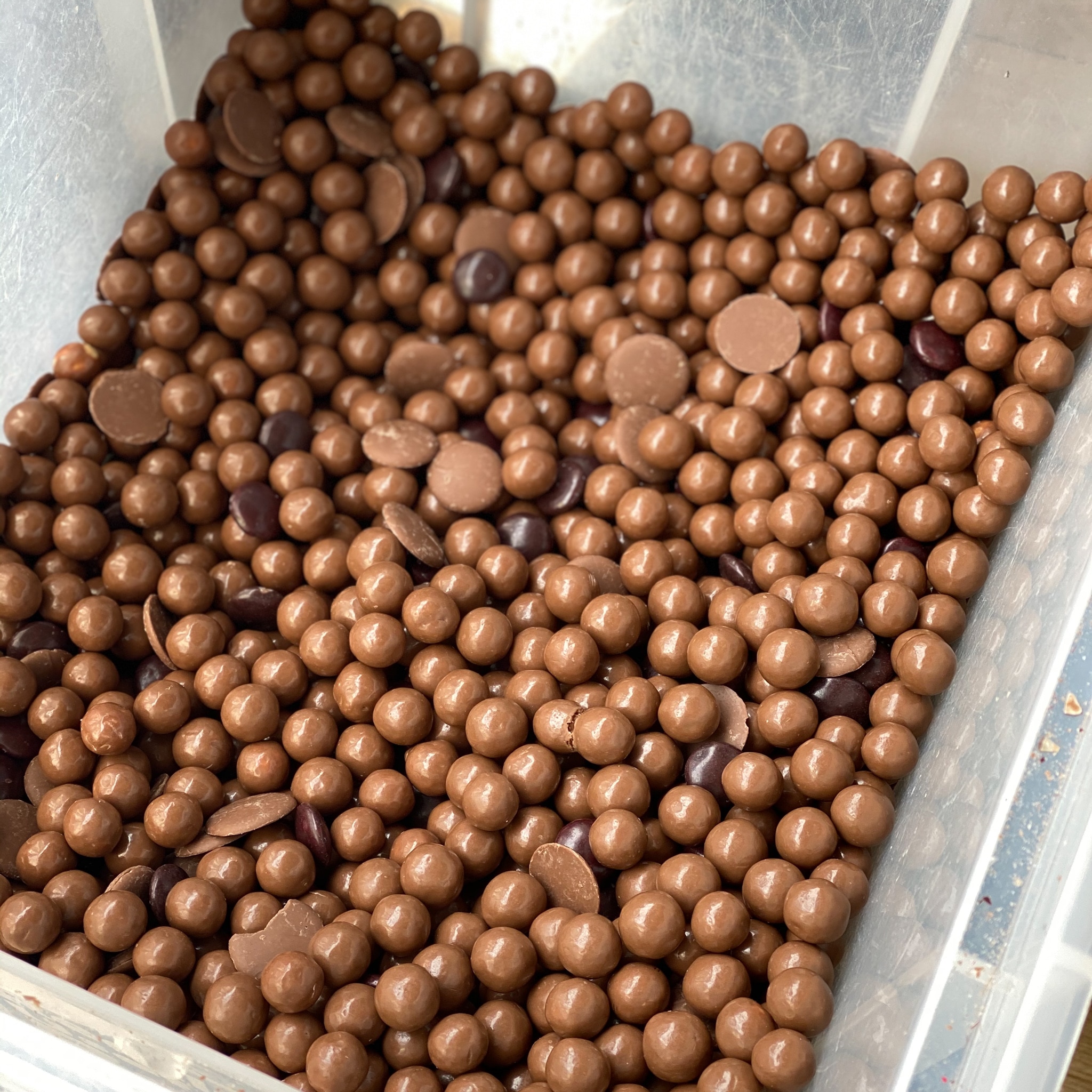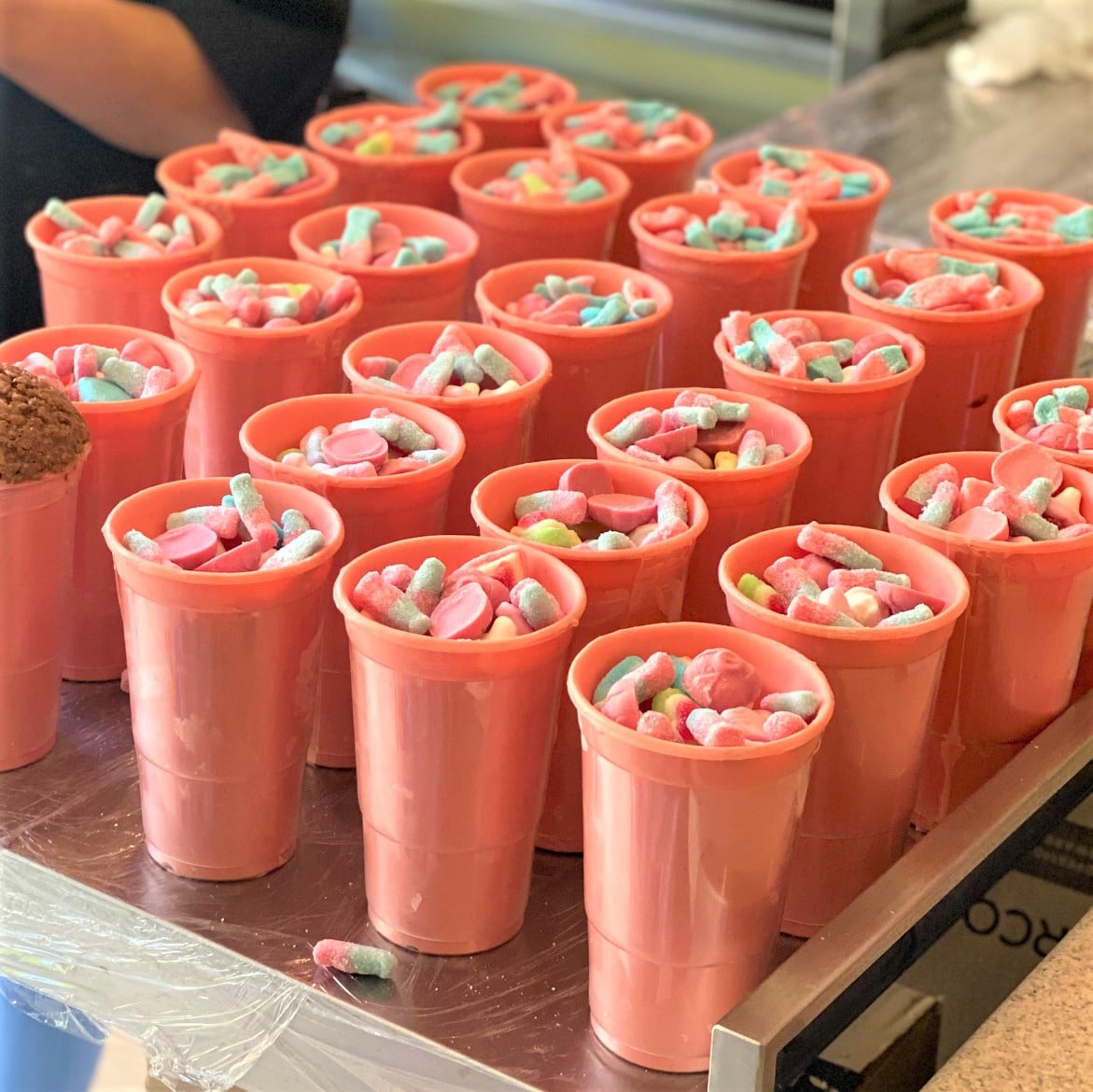 Slide 2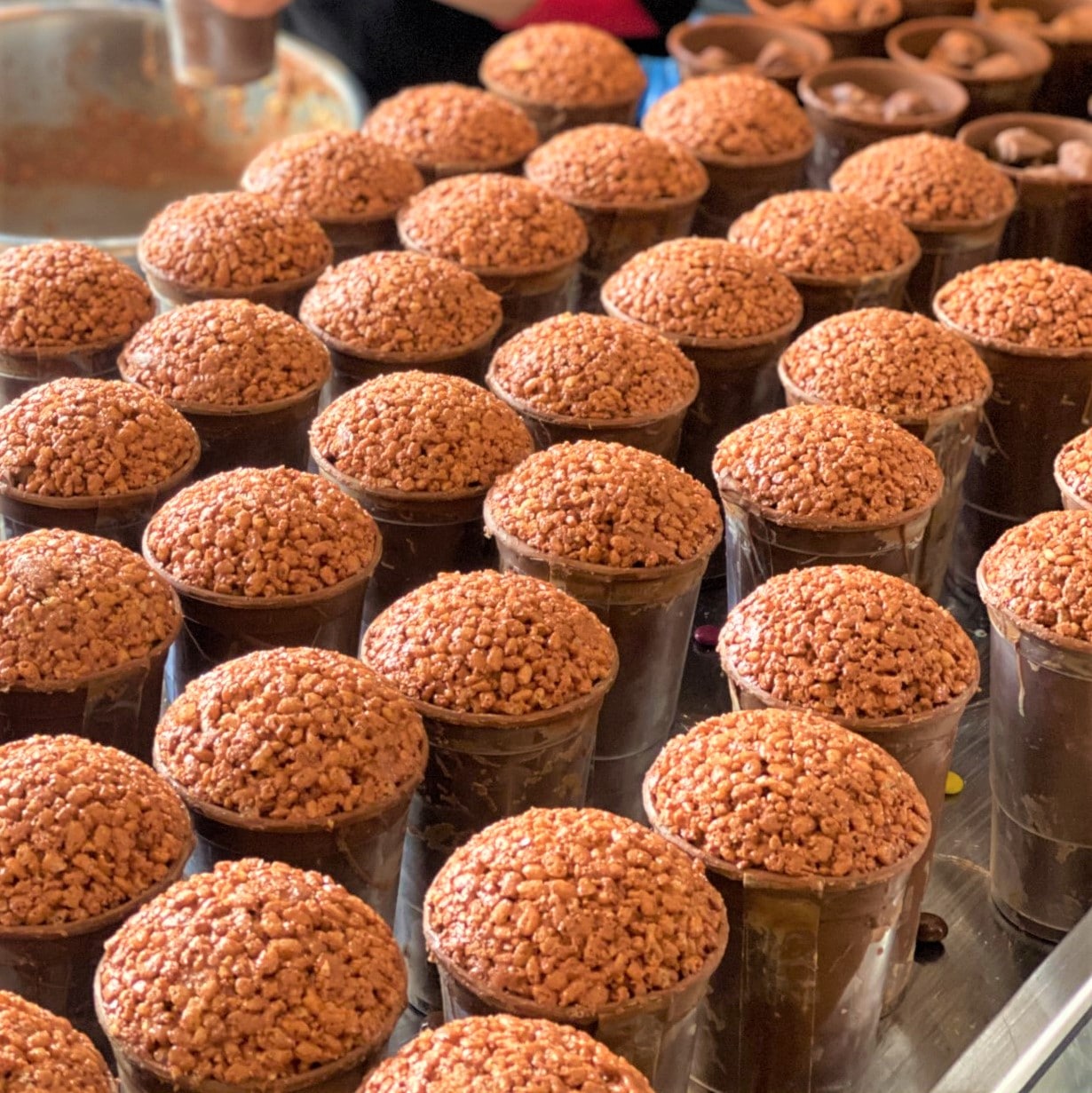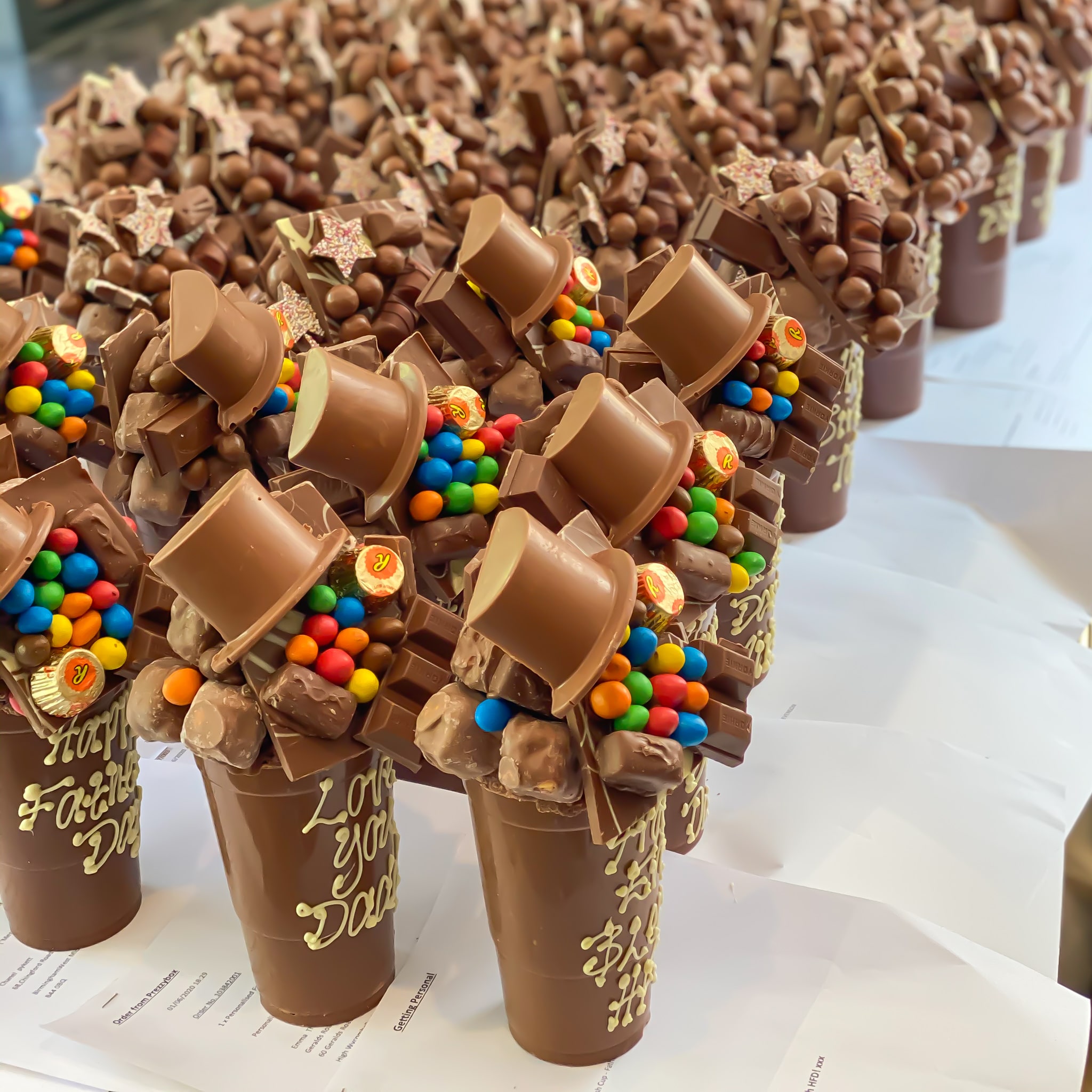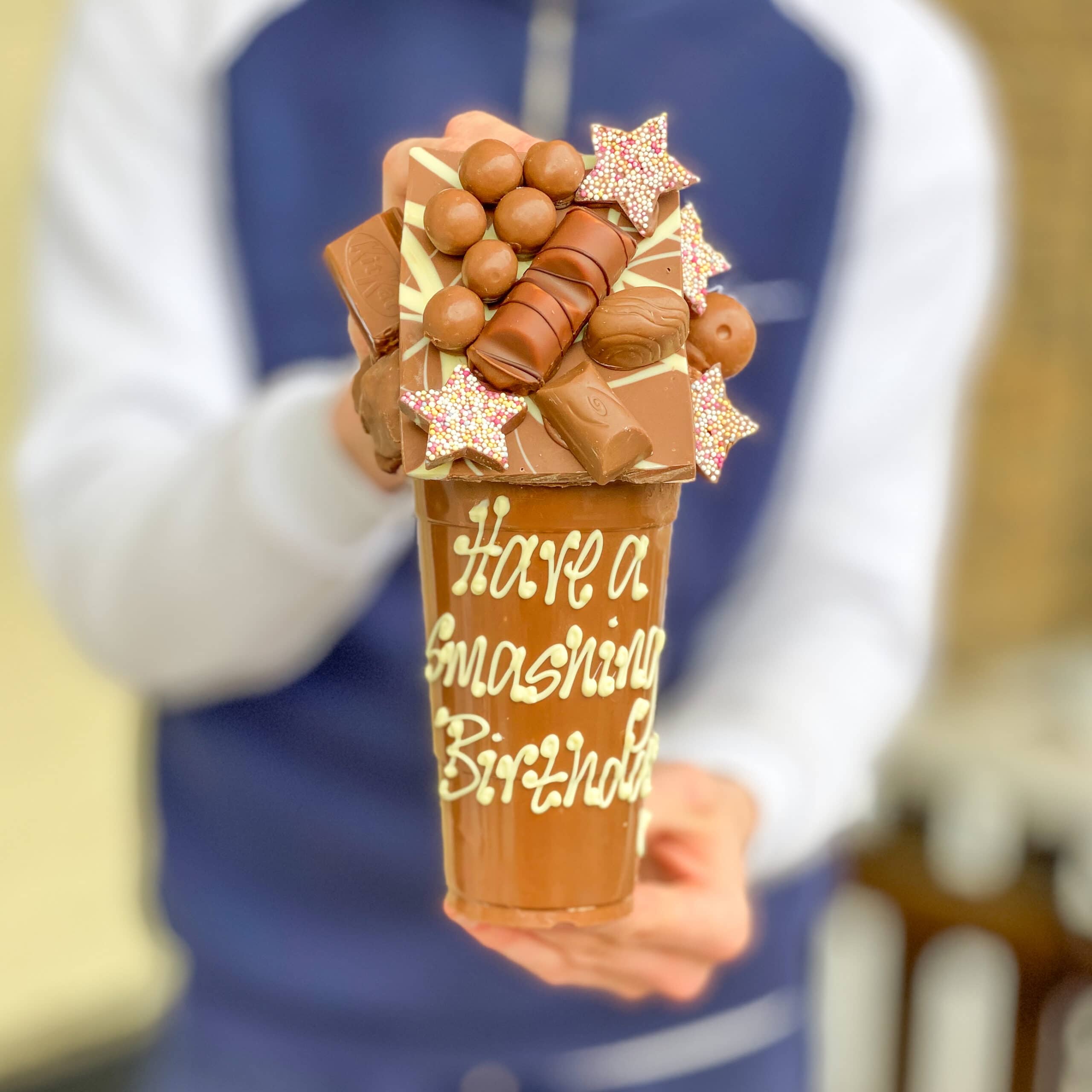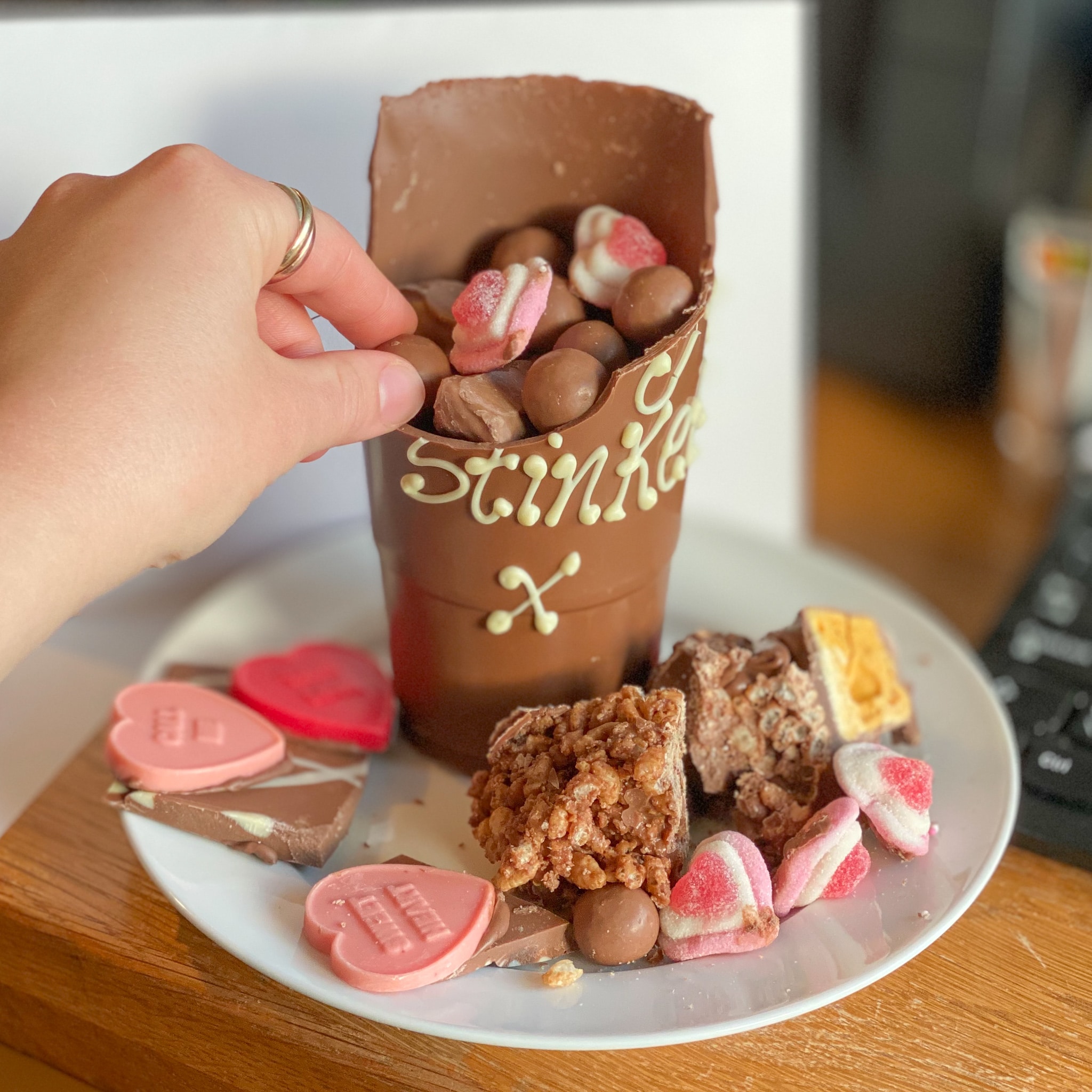 What is a Smash Cup? 
Smash Cup… a cup you can smash? You're not wrong! Think pick 'n' mix… minus the old- school paper bag and scoop.
Each Smash Cup starts as an ENTIRELY EDIBLE cup made from creamy Belgian chocolate. Next, the cup is filled, choca-bloc to the brim, with a "pick 'n' mix" of yummy goodies. This is then sealed with a healthy sized dollop of our secret recipe Belgian chocolate crispy crunch- like a scoop of ice cream on top of a cone.
The outside of the cup is jam packed with a load of scrummy delights, stuck to the cup one-by-one using… you guessed it, even more Belgian chocolate! The final product looks something like a Freakshake combined with sweet explosion!
Smash the cup to create the REAL sweet explosion!!
Disclaimer: we will not be held responsible for the fun and mess made during the smashing of a Smash Cup.
All of our cups can be personalised with a message, handwritten in Belgian white chocolate. Here: SMASH, we hope you have a SMASHING time, browsing the range.
Slide 1

Slide 2

 
What is a Smash Cake? 
Well it's not a cake. Sorry for the confusion! But they are just as good, if not better than your average cake.
So, just to explain, it looks like a cake, but instead it is a gorgeous… smooth… Belgian chocolate shell…packed to the rafters with chocolate and sweet treats!!! Next, stand back (and we mean stand back) and smash! Just like a piñata.
All of our cakes can be personalised with a message, handwritten in Belgian white chocolate.  Available in different shapes, sizes, and colours. Check out our 'SMASHING' range here (sorry couldn't resist the pun!): SMASH.