Sweet Trees for Weddings and Events
We have a wonderful selection of sweet trees for weddings and events, so feel free to have a browse. We also cater for bespoke ideas and can customise any of our products especially for you. If you would like something bespoke then visit our quote page here and we will be happy to help make your wedding or event a memorable one.
£5 discount each time you pay with
Showing all 5 results
Wedding and Event Chocolates Made to Order
At Sweet Trees, we make all of our chocolate to order. We are proud of the fact that our chocolatiers handcraft every order to the highest quality. This ensures that our customers receive top-quality chocolates every single time. Purchase your from us and enjoy receiving orders that have been carefully made and packaged by us.
Our Chocolate Products Can be Personalised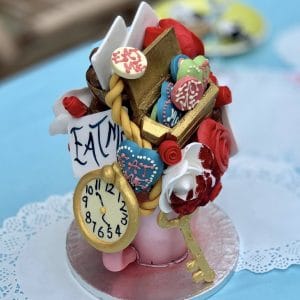 We believe it's the attention to detail that makes our chocolate some of the most popular for weddings and events in the UK. At Sweet Trees, we sell chocolates that can be personalised with a name or message of your choice. Don't know what to say? Don't worry, we've got you covered. Choose from our selection of pre-written messages and our chocolatiers will scribe it in smooth Belgian chocolate.
We believe that adding these little personal details to our chocolate creations really does make all the difference. Show those attending your special event or wedding just how much you care by paying attention to the smaller details. It really will make all the difference.
Our Luxury and Bespoke Chocolates are Made to Last
Planning a wedding or big event can certainly be a time-consuming endeavour. So, it's important to stay organised. One of the many benefits of our chocolates is that they're made to last. In fact, if they are kept in their original packaging, our chocolates can last for up to six months. This makes them the perfect gift choice – particularly if you're an organised forward-planner. If you want to get everything sorted well in advance of the big day, our chocolates are the perfect choice.
Enjoy Free Standard Delivery on All Orders

At Sweet Trees, we are proud to deliver UK wide. We can even deliver internationally upon request, so please get in touch if your destination address isn't available. We send all of our carefully crafted chocolates via hand courier service to ensure your order arrives to you on time and in great condition.
Whilst we do take the greatest care to deliver your products in one piece, should you discover that your package has been damaged during transit, please send us an email at customerservices@sweettreebybrowns.co.uk within 2 working days of receiving your order.
We endeavour to have all orders dispatched within 5-7 working days of you placing your order. You can also opt for Express Delivery at the Checkout to receive your order the next working day.