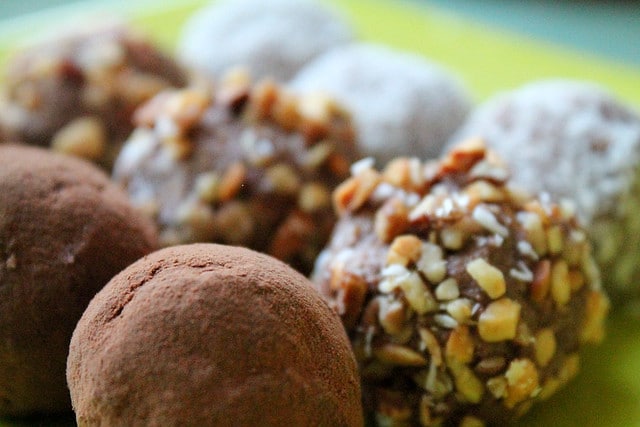 Delicious Sweets and a Delightfully Dairy-Free Option: Our Guide to Vegetarian and Vegan Chocolate Gifts
Here at Sweet Trees by Browns, we believe that there should be a hamper of tasty treats out there for anyone with a sweet tooth, whether they are vegetarian, vegan, or simply cannot have dairy products for any reason. This is why we have created a guide to our range of products, detailing the ones that will make suitable vegetarian and vegan chocolate gifts.
We are absolutely in love with our work, and we care about helping you find a gift that your vegan or vegetarian friend can really sink their teeth into, whether you are looking to help them share in the joy and sweet indulgences at Easter, on their birthday or even as one of their presents at Christmas. We also want to get it just right, so we spend a lot of our time dreaming up and trying out new ideas to give our customers exactly what they have been looking for.
Once you have found the vegan or vegetarian gift that will put a smile on the face of your friend or loved one, make their sweet fantasy a reality by ordering it online with us today. We can make it easy for those you hold dearest to have something truly scrumptious on any occasion.
---
Show Them How Well You Know Them with Personalised Vegetarian and Vegan Chocolate Gifts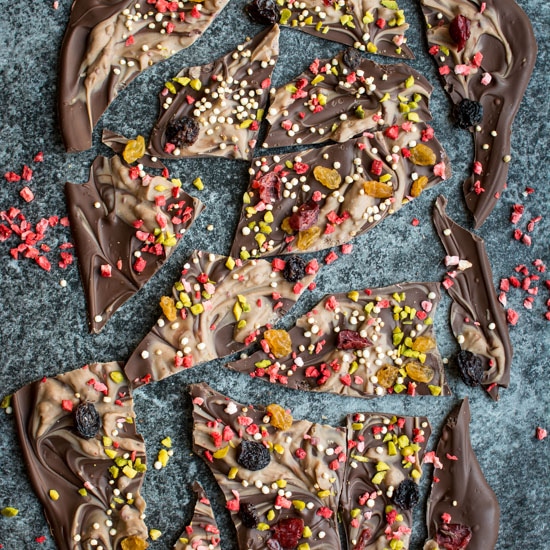 The best gifts are always the ones that show a person how well you know and care about them, whether it's a ticket to a concert or show they have been dying to see, a book by an author they adore, or a hamper packed with their favourite mouth-watering chocolates. Sentimental stuff, we know, but nonetheless true.
This is why we are always happy to personalise any product you order from us, whether you know your giftee will be bowled over at the thought of a vegan chocolate box created just for them, a sweet tree stuck full of their favourites just waiting to be plucked, or a centrepiece that will add the perfect finishing touches to their party table.
All you have to do to personalise one of our products is click to order the one you know they will love the most. You will be able to fill in any details you would like added in the boxes found on that page.
Treat All Your Friends and Loved Ones All Year Round with Vegetarian and Vegan Gifts
Imagine thinking that there is a "bad" or "wrong" time of year to send out chocolates and sweets as gifts! Couldn't be further from the truth, could it? Our vegetarian and vegan chocolate gifts are ready and waiting to be munched on, no matter what day or month it reads on the calendar. From Valentine's Day, Christmas and Easter, to weddings, corporate events and birthdays, we can have your flavour-packed presents carefully created and sent to you at any time.
It must be noted that while our Vegan Chocolate Box is completely vegan and dairy free, other products mentioned in this guide may contain gelatine and are paired with our Belgian milk chocolate crispy centres. As such, they are vegetarian-friendly.
---
Our Vegan Products
---
Vegetarian and Vegan Chocolate Gifts for Valentine's Day
We can only think of one thing better than receiving the biggest box of chocolates from your partner or spouse on Valentine's Day: when the box itself is also made out of chocolate. Fortunately, we are more than able to make this dream come true, by presenting you with our Vegan Chocolate Box. This entirely edible personalised gift has walls crafted from the finest Galaxy® Smooth Orange chocolate bars, and is filled to the brim with dairy-free chocolate buttons, white chocolate buttons and even more Galaxy® pieces, alongside a colourful variety of Jelly Tots® to create an ideal blend of smooth and sugary in two divided sections.
Do you and your other half share a love for the sweetest, tastiest strawberries? Were you thinking of buying them a gift that you could share and pick at together for Valentine's Day? Then we have the perfect solution, in the form of our Haribo Strawbs® Tree! This vegetarian-friendly sweet tree is made on a crispy Belgian chocolate base covered with the most popular Haribo® sweet, that you can both share and pluck from whenever the mood takes your fancy.
Vegetarian and Vegan Chocolate Gifts for Her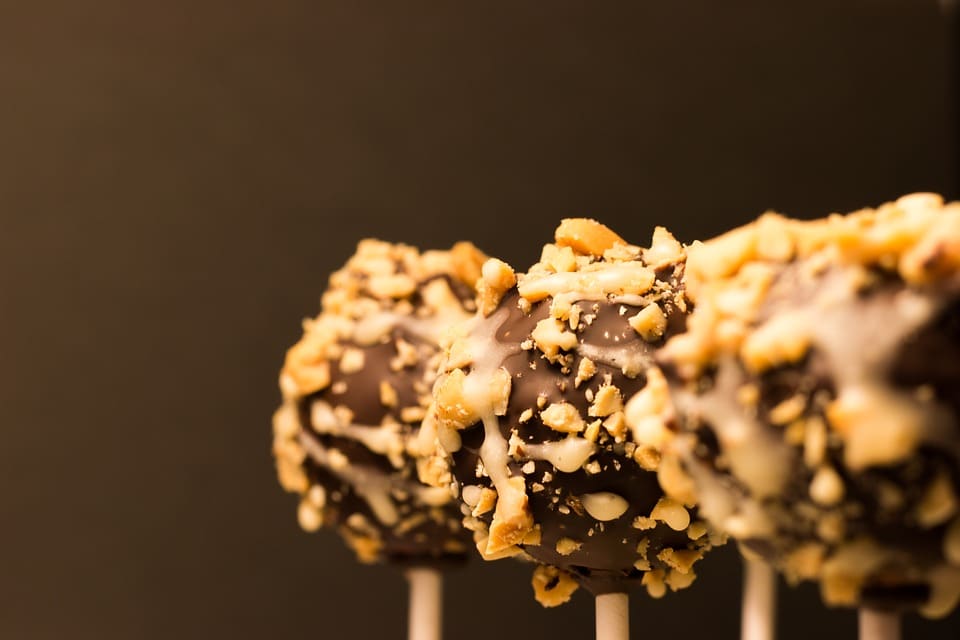 Do you have a vegan or vegetarian friend, aunt or other loved one who would just adore a personalised sweet hamper? Have you been looking for a dairy free Easter gift or way to show your appreciation on Mother's Day? We can help you spoil and indulge them with our very own Wine Gum® Trees! These chewy delights have been a popular choice for years and now, you can present them to your favourite friend or female relative in the form of a sweet bouquet.
For vegetarians if you would prefer a slightly "cuter" sweet to pluck off and nibble at, you may also consider choosing our Jelly Baby® Tree ‒ it may even make a wonderfully clever baby shower present!
Vegetarian and Vegan Chocolate Gifts for Him
The men in our lives deserve our love and appreciation, and we believe the best way to do that is to present him with a sweet gift that you know he will love. Fathers, brothers, uncles, cousins and even friends and relatives further afield will all be delighted by the gift of a Haribo® Tree for a birthday or Father's Day celebration. As his gift will last for several months (when it hasn't been eaten away, that is!) he will be able to look back fondly on the day you presented it to him as he dives in for another helping.
If he would prefer a more "traditional" sweet, we also have our Flying Saucer Trees available for a quick, rainbow-coloured sherbet burst and not one but two different varieties of Liquorice Allsorts® sweet trees; our standard Liquorice Allsort® Tree.
Vegetarian and Vegan Chocolate Corporate Gifts
Are you the one being tasked with providing a top-notch corporate gift that will win over a prestigious potential client? Hoping it will help you win favour with your boss and raise your esteem among colleagues? No need to worry; we have exactly what you need to create an excellent first impression. Our Mixed Lindt® Lindor® Trees will offer your new clients their pick of vegetarian-friendly truffles in smooth white, milk and dark chocolate (alongside flavours such as hazelnut) and all come neatly tied with a ribbon to complete the visual appeal of a gift that will taste as good as it looks.
Vegetarian and Vegan Chocolate Gifts for Christmas
It's only natural to feel a little bit like a kid again when Christmas comes around, giddy with joy and completely ready to open presents in the morning. Of course, Christmas also means bright and beautiful decorations, alongside sweets of all shapes and sizes, and our Haribo Tangfastic® Tower is a fantastic blend of all three; the childhood excitement, the cute and quirky decorations you'd never see at any other time of year and the delicious sweets you can wander by and help yourself to at any time. These deciduous-like delicacies really do have it all!
You may even wish to share in the sweet offerings (it is Christmas, after all) by presenting your friends and family with their very own Haribo Tangfastic® Tree to take home with them, making it a holiday gift they will remember for a lifetime.
Share the Love (and the Chocolate) with Vegetarian and Vegan Gifts Today
We aim to make it as easy as possible to get the deliciously smooth vegan chocolate or tart and tangy vegetarian-friendly sweets that can be shared by everyone you know and love. To get started, simply pick the product that tempts your tastebuds the most, place your order and then let us take care of the rest.
Whether you are hosting a get together and looking to provide sweet refreshments that suit differing lifestyles, allergies and lactose intolerances, or need a gift that will make a friend's day as delicious and special as it can be, we can cook up the most satisfying solution.
Browse through our selection today and order the personalised box, tree or tower that will utterly delight your intended giftee, and we will soon have it ready, safely wrapped and shipped to them via Royal Mail in time for their special occasion.