---
At Sweet Tree by Browns, we are proud to offer a stunning range of unique chocolate products available for online order and delivery within the UK and internationally at your request. All of the chocolate gifts we sell are made in-house by our team of expert chocolatiers. We are always designing new chocolate creations and we even cater to bespoke customer requests. 
When you order chocolate from us, you can rest assured you will receive a quality chocolate product that has been made specifically for you. There aren't many other chocolate companies who can say that! 
---
How We Pack Your Chocolate Order for Safe Delivery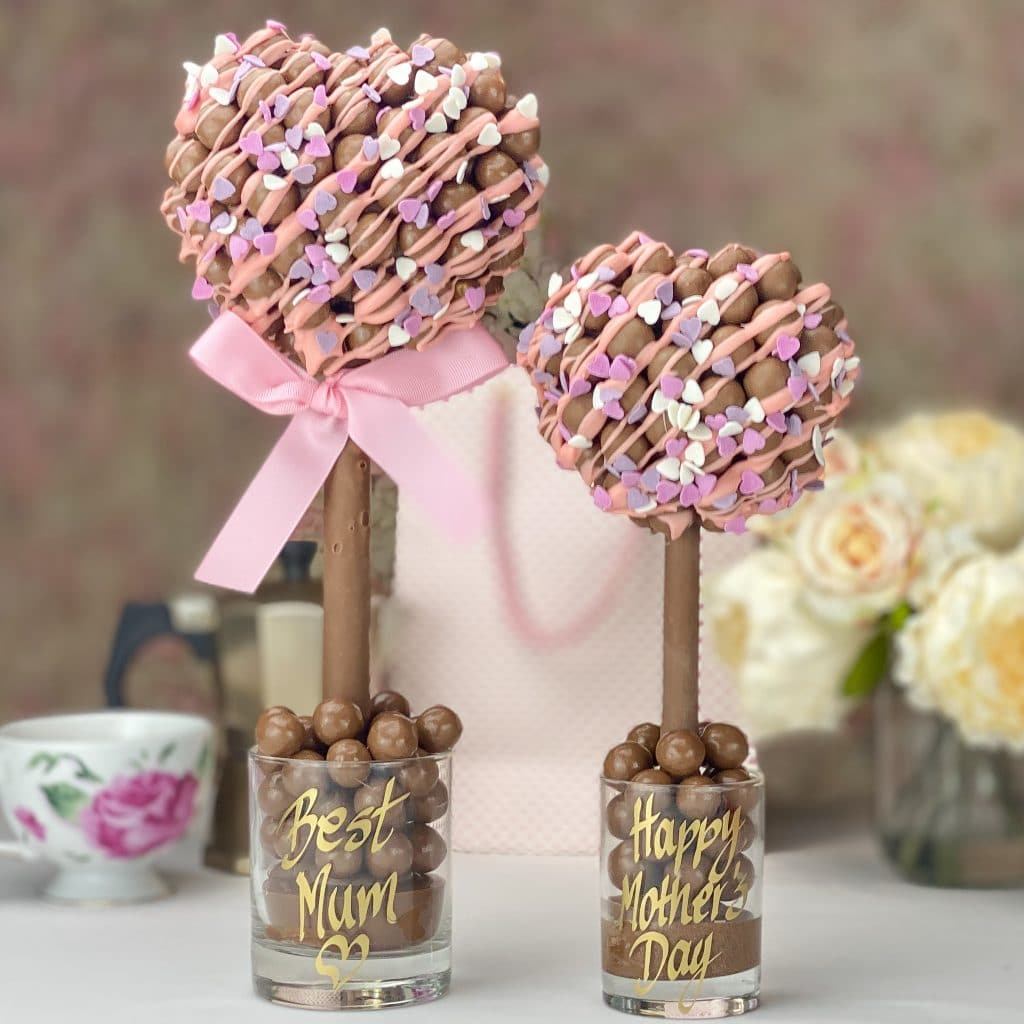 Every chocolate product we make is packaged in a made-to-measure box to ensure it arrives to you in one piece. No matter what product you have ordered, we package all deliveries in the same way. Each chocolate gift is wrapped in a cellophane bag and tied with a satin ribbon before being placed in bubble-wrap and packaged in a made-to-measure box. 
Every step of the chocolate creation process is carried out by the team at Sweet Trees and we are passionate about every little detail. That's why we do everything from the initial chocolate design, to hand making all chocolate products and carefully packaging them so that they don't get damaged when out for delivery. 
---
Chocolate Deliver Even in Bad Weather 
We deliver chocolate to our customers, whatever the weather. However, should there be a scenario where we are affected by factors that are beyond our control, we will keep you updated of the details and any delays we are experiencing. This is unlikely, however, as we operate alongside a hand courier service, so we have delivery staff who always go above and beyond to get orders to our customers on time. 
---
Our Delivery Tips 
If you don't think you'll be home for your chocolate order, you might find it more useful to arrange your chocolate delivery to your place of work. All of our chocolates are carefully packaged to ensure they arrive to you safely and in one piece. But an added benefit of our packaging solutions is that they help prolong the life of our products. So, as long as the chocolate is kept in its original packaging and stored in a cool, dry place, it will last for three months! 
---
What to Do if Your Destination Isn't Listed 
If you notice that your destination address isn't available, please contact us. All our chocolates are delivered via a postal service or by our very own serviced vehicles, so wherever you live we can make sure your delivery gets to you. And if you require an international delivery, there is no need to worry because we can deliver anywhere in the world at your request. So, just get in touch and we can discuss the best delivery option for you! 
---
Chocolates Damaged in Transit 
In the unlikely event that your order arrives to your broken, please let us know by sending us an email to customerservices@sweettreebybrowns.co.uk within two days of receiving your delivery. Whilst all care is taken in the Sweet Trees kitchen when packaging goods, sometimes there are situations beyond our control that cause packages to become damaged during transit. If you experience this, just let us know by sending us an email so that we can discuss your situation and work out the best solution to suit you. 
---
Chocolate Delivery Costs 
Because all of the chocolate products we create from the Sweet Trees kitchen range in size, weight, and design, all of our postage and handling costs are different because they are based on individual products. For example, corporate chocolate orders over 10 items will incur a delivery charge of £3.95 per recipient. This cost covers the cost of the Royal Mail Tracked Delivery service. 
---
Chocolate Delivery Times 
We make every chocolate to order, package it in-house and then send it to you via our courier service. So, we endeavour to have all orders dispatched to you within 5-7 working days of your order being placed and once the payment has cleared into our account. However, if some of our stocks are low, deliveries may be slightly delayed. If this is the case, we will be in touch to let you know. 
Last minute chocolate delivery? If your order is urgent and you require last minute chocolate delivery or next day chocolate delivery, you can also opt for our Express Delivery option upon Checkout. However, express orders must be placed before 12pm so it is important to keep this in mind. All of our Express deliveries will arrive the next working day. Unfortunately, we do not have the resources to offer same day delivery at the moment. 
---
Bespoke Chocolate Deliveries 
If you require a bespoke chocolate order by a certain date, it is best to contact us directly to discuss your needs so that we can make sure your chocolate is made and dispatched to your specified timings. Whether you are searching for gourmet chocolate delivery, birthday chocolate delivery, Easter chocolate delivery, or any other occasion, we can help! We can cater to individual product orders or large bespoke requests to suit weddings, parties, or other special events. Call us today to discuss your requirements. 
---
Contact Us Today 
We are very proud of the chocolate designs we bring to life in our kitchen and we hope that you enjoy them as much as we do! You can order all our chocolates online for delivery. However, if you have any questions about our chocolate delivery or ordering a product for a specific date, please let us know. We would be more than happy to help in any way we can!