When most of us hear the word 'chocolate', pictures of bars, chocolate boxes, chocolate gifts, or even Easter bunnies often come to mind. However, it may surprise you that for around 90% of chocolates long history, it was strictly enjoyed as a beverage. And there's not just that! Here are some fun facts about our favourite treat for you to enjoy:
– Chocolate comes from a fruit tree
– Each cacao tree produces approximately 2,500 beans
– It takes 400 pounds of cocoa beans to make one pound of chocolate
– A cocoa farmer must wait four to five years before a cacao tree produces its first beans.
– Chocolate milk is an effective post-workout drink.
– The Latin name for the cacao tree, Theobroma Cacao, means 'food of the gods'.
A Brief Look into the History of Chocolate
Many historians have estimated that chocolate has been around for roughly 2,000 years. However, recent research suggests that chocolate may have been around even longer than that! So, we're going to uncover the history of chocolate and find out how this delicious treat found its way onto our supermarket shelves.
Chocolate, the Treat We Love but Know Nothing About
Chocolate is one of the most well-known foods in the world and yet, not many people know where it comes from. The word 'chocolate' can be traced back to the Aztec word 'Xocoatl' which referred to a very bitter drink that was brewed from cacao beans. Although it is hard to pin down the exact date that chocolate was discovered, it is clear that this treat was cherished right from the start. In fact, during pre-modern Latin America, it was so treasured that it was considered valuable enough to be used as a currency.
The Discovery of Sweetened Chocolate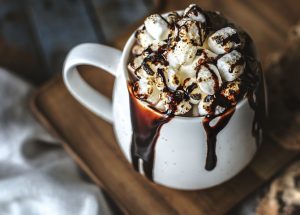 For many years, chocolate was a bitter drink that could also be enjoyed as an alcoholic beverage. Sweetened chocolate did not appear until the Europeans discovered the Americans and tasted their cuisine. History tells us that chocolate didn't suit the Europeans because it was far too bitter. However, once it was mixed with honey or cane sugar, it rapidly grew in popularity.
Chocolate During the 17th Century
By the 17th century, chocolate was a popular and fashionable drink enjoyed by people throughout Europe. Believed to have nutritious and even medicinal uses, chocolate remained largely an indulgent privilege of the rich. It stayed this way until the invention of the steam engine made mass production of chocolate possible at the end of the 17th century.
A Dutch Chemist Makes Powdered Chocolate
In 1828, a Dutch chemist discovered a way to separate the natural fat from the chocolate liquor and pulverize what remained to create powdered chocolate. To remove the bitter taste, he added a mixture of alkaline salts and his product soon become known as 'Dutch cocoa'. The discovery of powdered chocolate would soon lead to the creation of solid chocolate.
The Creation of the First Chocolate Bar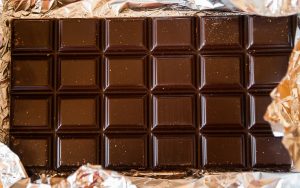 Joseph Fry is the man who created the very first chocolate bar. He discovered in 1847 that he could make a chocolate paste by adding melted cacao butter back into Dutch cocoa. This mixture could then be moulded into a solid shape. This discovery really was the start of the chocolate bars we know today and by 1868, Cadbury began selling boxes of chocolates in England.
Chocolate in the 20th Century
The popularity of chocolate only grew into the 20th century as the variety, flavours, textures, and shapes of the chocolate treats only expanded. It was during this time that the word 'chocolate' included a range of affordable sugary treats that actually contained more sugar than actual cacao, however this didn't make them any less popular!
Chocolate in the 21st Century
Today, we enjoy more chocolate treats, flavours, and shapes than ever before. Chocolate continues to be one of the most popular treats, gifts, and indulgences sold worldwide and both major corporations and independent chocolatiers continue to flourish in the ever-popular chocolate industry.
What's Your Favourite Chocolate?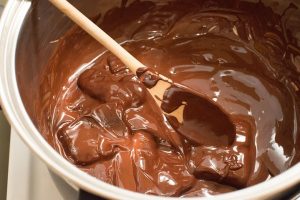 As professional chocolatiers, there is nothing we love more than creating delicious sweet treats for our customers. We create amazing chocolate boxes, chocolate trees, letters, plaques and bars, and so much more! We create chocolate treats of all shapes and sizes and cater to a variety of chocolate favourites. So, whether your favourite chocolate is Malteser, chocolate buttons, Minstrels, or chocolate box variety packs, we have so many options to choose from!
Browse Our Chocolate Shop
Take a look at all of the handmade chocolate treats we sell in our shop and discovering the mouth-watering flavours and incredible designs for yourself. Whether you'd like to treat yourself or someone you love, we have a number of fantastic chocolate treats to choose from. Buy a chocolate treat today and remind yourself why chocolate has remained one of the most popular sweet treats for hundreds of years.