When you're not with your family or friends for the biggest and best occasions you'd normally celebrate, you'll be looking to send off something that shows you're still thinking of them. Here at Sweet Tree by Browns, we want nothing more than to help make this happen for families and friends found across the UK by making sure we've got letterbox chocolates that you can send straight through their door.
Each of these Belgian chocolate discs comes stuck with an array of everyone's favourite sweet treats and extra chocolatey pieces, so you're bound to find the perfect mouthwatering present that'll make your nearest and dearest ones feel special. Whether they live with you and you're looking for a quick gift to surprise them, or even if they've got an address right across the other end of the country, our delectable pieces will have what you need.
Have a quick look through our perfectly postable presents and send chocolate through a letterbox owned by your loved one today!
Choosing Your Chocolates to Fit Through the Letterbox
All of our gifts are easily sent off in the mail for a quick, easy delivery, but if you're only looking for something small, or want to make sure it arrives safely inside the house without any trouble, you might want to take a look at our letterbox chocolates. These sweet chocolate discs are just right for fitting straight through a slat in any front door, even when they're all wrapped up and fit securely into their made-to-measure boxes.
By ordering letterbox chocolates, you'll be setting your giftee up for a surprise that's waiting for them on the doormat as soon as they get home!
Our Chocolate Letterbox Gifts
Chocolate is the ideal gift for practically any celebration. So, when you want to help someone celebrate birthdays, Father's Day, Mother's Day, or an anniversary from afar, you're going to need the right pieces that you can send off in an instant to reach even your furthest-away relatives and any friends who've had to move across the country.
Below, we've set out a little bit of information on our temptingly rich, sweet, and occasionally tangy selection. Find their favourite and send chocolate through their letterbox today!
Letterbox Chocolate Hug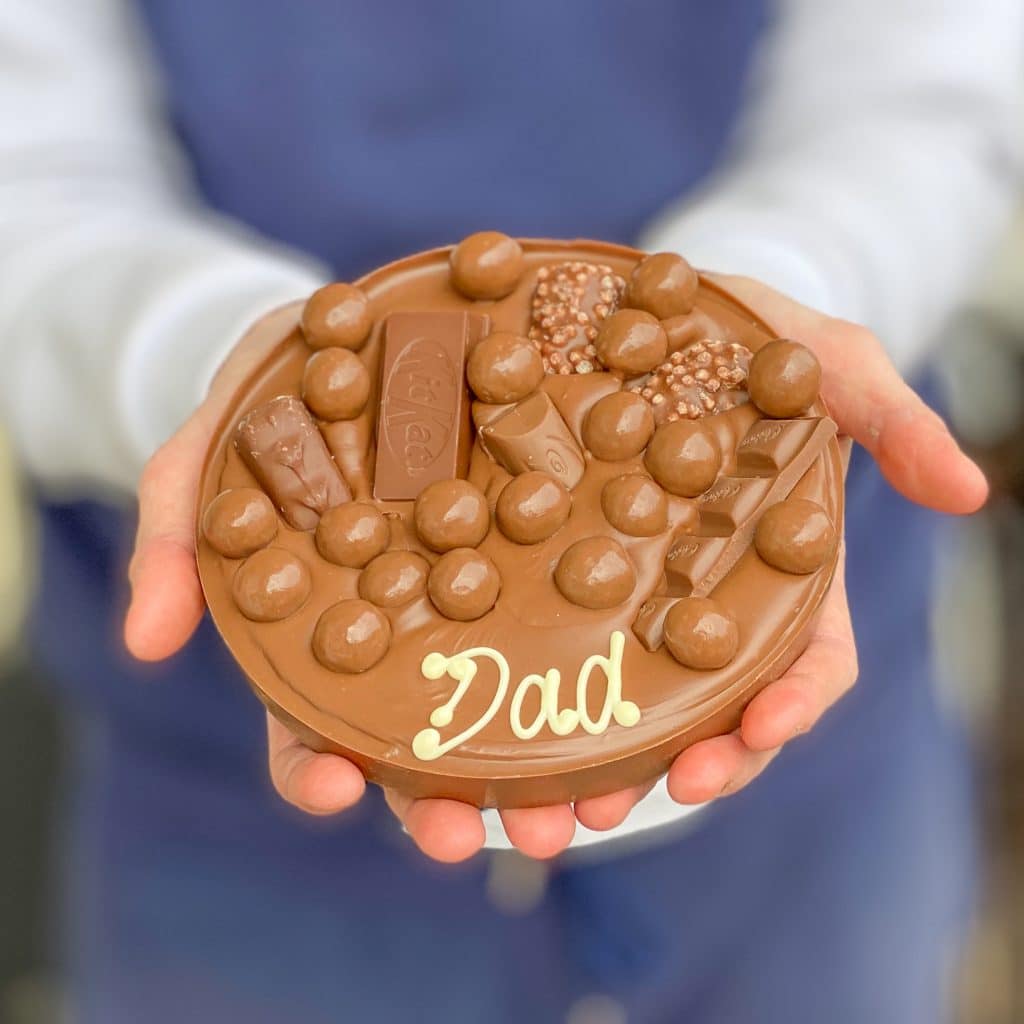 We understand that when you miss someone, all you might want to do is give them a great big hug. With our Letterbox Chocolate Hugs, you'll be sending them one in the form of some delicious Belgian milk chocolate! Stuck all over with a series of MaltesersⓇ, KitKatsⓇ, Cadbury Dairy MilkⓇ pieces, CelebrationsⓇ, and chocolate crispy-coated fudge, your giftee is bound to be cheered up by the sweet selection, even if they're missing you as much as you're missing them. If you're lucky, you might even be able to share some with them when you're next together!
Pink Letterbox Chocolate Hug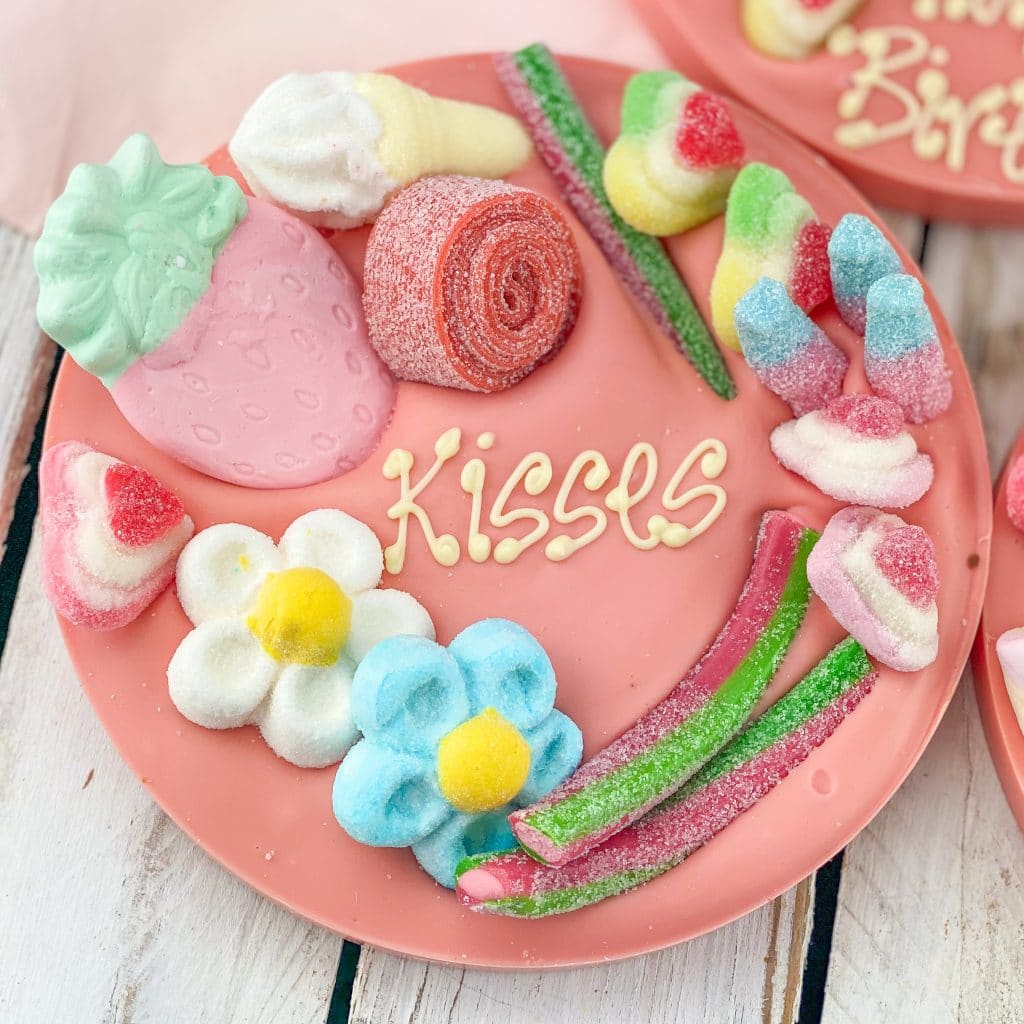 If you're looking to send someone a sweet and loving hug, but you know them really well and know that a bright, colourful, and slightly tangy treat will hit the spot more than some plain milk chocolate, then our Pink Letterbox Chocolate Hugs are just what you need! We've turned a luxurious slab of white Belgian chocolate to the perfect shade of pink and stuck it all over with foam strawberries, Fruity Pencils, Fizzy Pink & Blue Cola Bottles, Mallow Shapes, and Fizzy Hearts. We've even put a whole Fizzy Strawberry Roller on there to keep your giftee going!
Letterbox Love Hug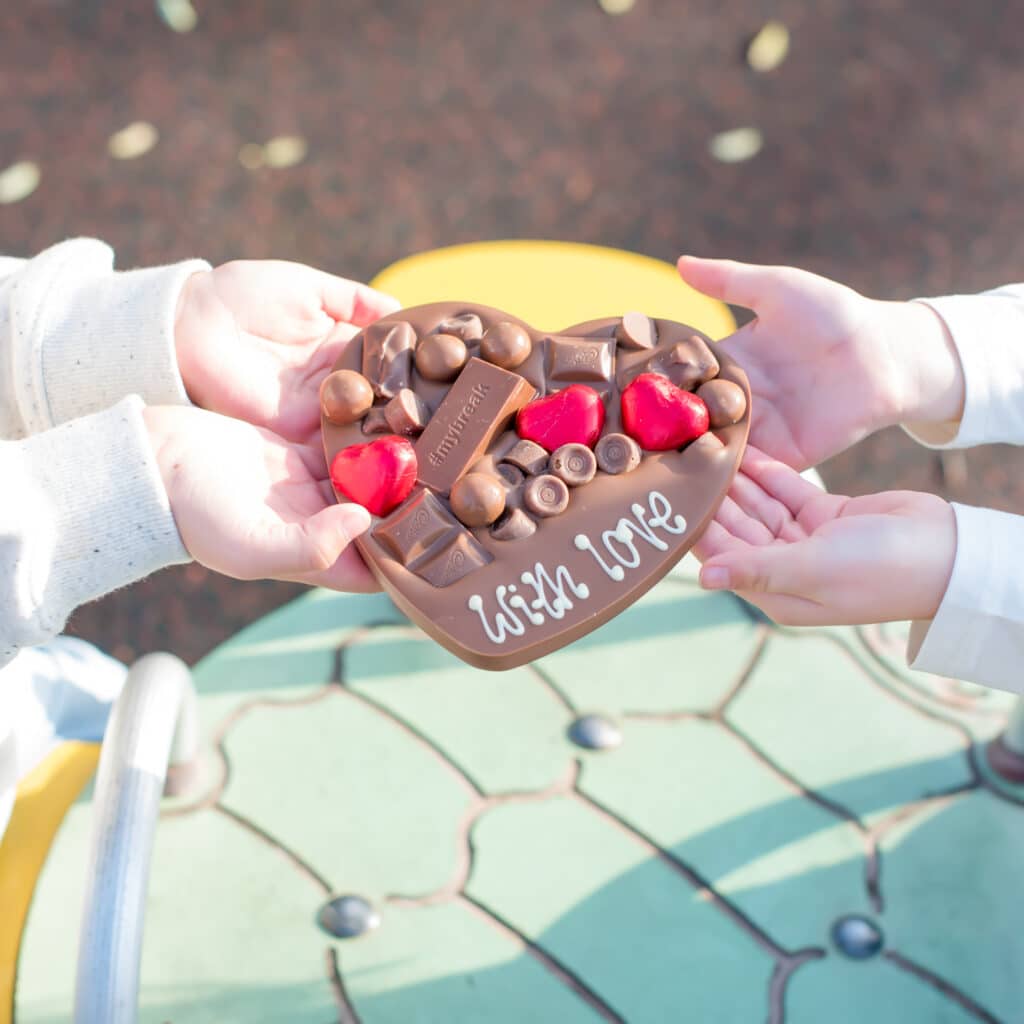 We'd especially recommend these heart-shaped fancies for Valentine's Day, but that doesn't mean it's the only time of year you can send out a great big chocolate hug to show someone how much you love them. Our Letterbox Love Hugs make fabulous presents for any time of year, so you can show someone how much you care on birthdays and anniversaries as well! With a tantalising selection of MaltesersⓇ, KitKatⓇ chocolate bars and Cadbury Dairy MilkⓇ pieces, CelebrationsⓇ, RolosⓇ, and chocolate truffle hearts in red foil stuck to it, they're bound to take your message to heart.
Pick Out Personalised Letterbox Chocolates That They'll Love
We know that it can already feel a little bit detached or stand-offish, sending a gift in the post instead of giving it by hand. We're here to help change that. We know just how much you want to show family and friends that you care about them, no matter how far away you live, and we're more than ready to make that happen by personalising your letterbox friendly chocolate gifts.
If you'd like to put a short and sweet or sentimental message, name, or nickname on your order, you'll just have to let us know! Click on the delicious piece you're planning on ordering and scroll down the page to the boxes just before the "Add to Basket" option. There, you'll find a blank space you can use to add in any short phrase or a few words. We'll then write these words out directly on your gift in smooth, creamy white Belgian chocolate!
Our personalised letterbox chocolates can also come with a slightly longer note written out on a little card, which we'll be delighted to include with your order. Your giftee can look at any funny joke or loving words you've thought up yourself for a long time to come when you choose this little extra service.
Order Your Chocolate Letterbox Gift Online Today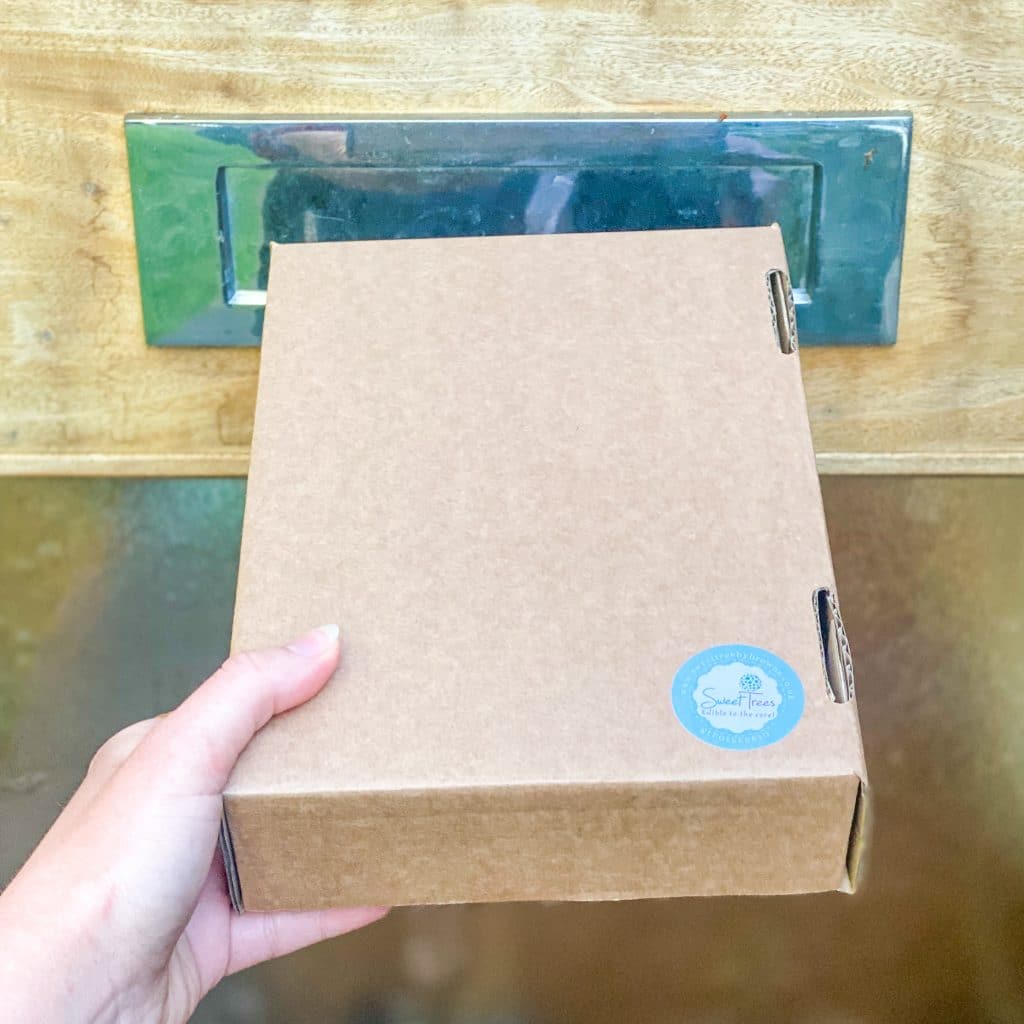 We think it's just marvellous that modern technology's made it so easy to order and send off all sorts of treats online, including personalised letterbox chocolates, and have them arrive anywhere you need them in the UK, right on time. You're guaranteed this swift, speedy service when you choose to buy your letterbox friendly chocolate gift with us as well, so you can take the stress out of any special occasion you've got coming!
Fast Ordering on Your Phone
You can even order our letterbox chocolates right away on your phone if you're out and about, or even if you're trying to keep a gift a secret by keeping it out of your computer search history. It'll work just like it would if you were picking out presents on your computer ‒ our service doesn't change just because you're using your mobile! Whether you're looking for a small but perfectly sweet gift for a birthday or Father's Day, or need to send your partner or spouse a piece in the post that they won't be expecting (or ever forget), that's exactly what you'll get with chocolate letterbox gifts from us!
All you need to do to send chocolate through the letterbox of a friend or loved one is click on the one you know they'll really want to sink their teeth into and add it to your shopping basket. Fill in all your payment details and the delivery address, place your order and you'll be done! This is where our work begins, lovingly crafting and creating their gorgeous, delightfully chunky disc of a gift, adding any special names or messages as you've asked, and sealing it away in a box that's designed to slip easily onto a doormat. When it's ready, the gift will be sent off for a quick, easy delivery conducted via the Royal Mail.
Send a Gift Through Their Door When You Need
Our chocolate letterbox gifts will, naturally, come in the post, so you can expect them to arrive as soon as possible no matter where you or your lucky giftee live in the UK. However, if there's a particularly important day coming up in your calendar and you need to make sure all your presents will be on time, you can also set a delivery date with us.
Go ahead and select those delectable, letterbox friendly treats that you know your friends and family will love. We'll send out a sweet reminder of how much you care about them today!