For most of us here in the UK, there's nothing quite like a fine Belgian chocolate (or two, or three). But how much do we really know about Belgian chocolates, their history, and why they taste so good? Here, we've created a guide to it all, so you can learn as much as you want about Belgian chocolate before you eat as much of it as you can!
Read on to learn more, or take a look at our website if you'd like to start tucking into some fabulously flavoursome pieces as soon as possible.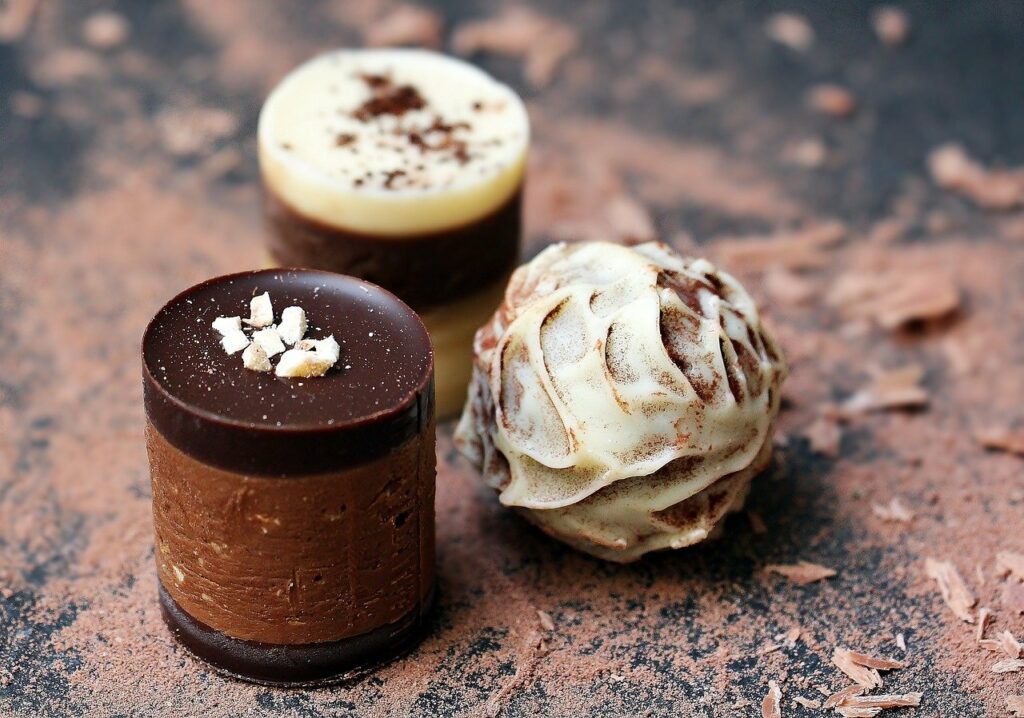 How is Belgian Chocolate Made?
Many of the makers of Belgian chocolates keep their actual recipes and cooking methods a complete secret. We perfectly understand this ‒ we wouldn't want the recipe for our own special creamy, crispy chocolate crunch getting out, either! But there are a few little differences that make Belgian chocolate truly special.
Once the cocoa beans have been dried and left the farm where they grow, they will be packaged and shipped to the factories where they'll be made into chocolates. There, the beans are roasted and ground down. During the roasting process, a number of chemical reactions take place that work together to give the tasty treat its iconic flavour and aroma. After this, a machine called a winnower will crack open and deshell the beans.
Deshelled cocoa beans, which are also called "nibs", will be ground into a thick paste called chocolate liquor. This liquor is then pressed down to extract cocoa butter, leaving behind a mass that can then be ground down into cocoa powder.
Many chocolate producers outside of Belgium will buy chocolate liquor from other countries to make their chocolate. However, if a maker wants to call their chocolate Belgian, it has to have been fully refined and moulded in Belgium. Belgian chocolate is also refined by grinding down sugar and cocoa particles just perfectly, so they produce a smooth, velvety texture for the tongue.
To produce different types of industrial chocolate, manufacturers will mix chocolate liquor with sugar and different amounts of cocoa butter. This all depends on the type of chocolate being created, of course, and milk powder will be added to milk and white chocolate. White chocolate contains no chocolate liquor, while dark chocolate contains no milk powder and is 40% chocolate liquor. Lecithin will be added to all types of chocolate to act as an emulsifier and to keep it smooth.
The next step in the procedure is known as conching, and the exact method for each chocolatier is a carefully guarded secret. But we do know that at this stage, a shearing device will heat and mix the chocolate for up to 78 hours. This allows unwanted flavours produced during fermentation to evaporate. The chocolate will pass through three different stages at this point: dry, pasty, and liquid. The different conching procedures help to distinguish Belgian chocolate from its major competitor ‒ Swiss chocolate, which uses almost no dry conching.
After the conching comes tempering. This is the stage where the chocolate is ready to be solidified into its final form of a bar, chip, or piece for a chocolate box. But before it can be sent off to the shops, it must be heated and cooled at regular intervals so that it achieves a form with an optimal melting temperature. This is 34 ‒ 36°C, which means the now-solid chocolate will not melt at room temperature but will melt in your mouth!
Looking for Belgian Chocolate?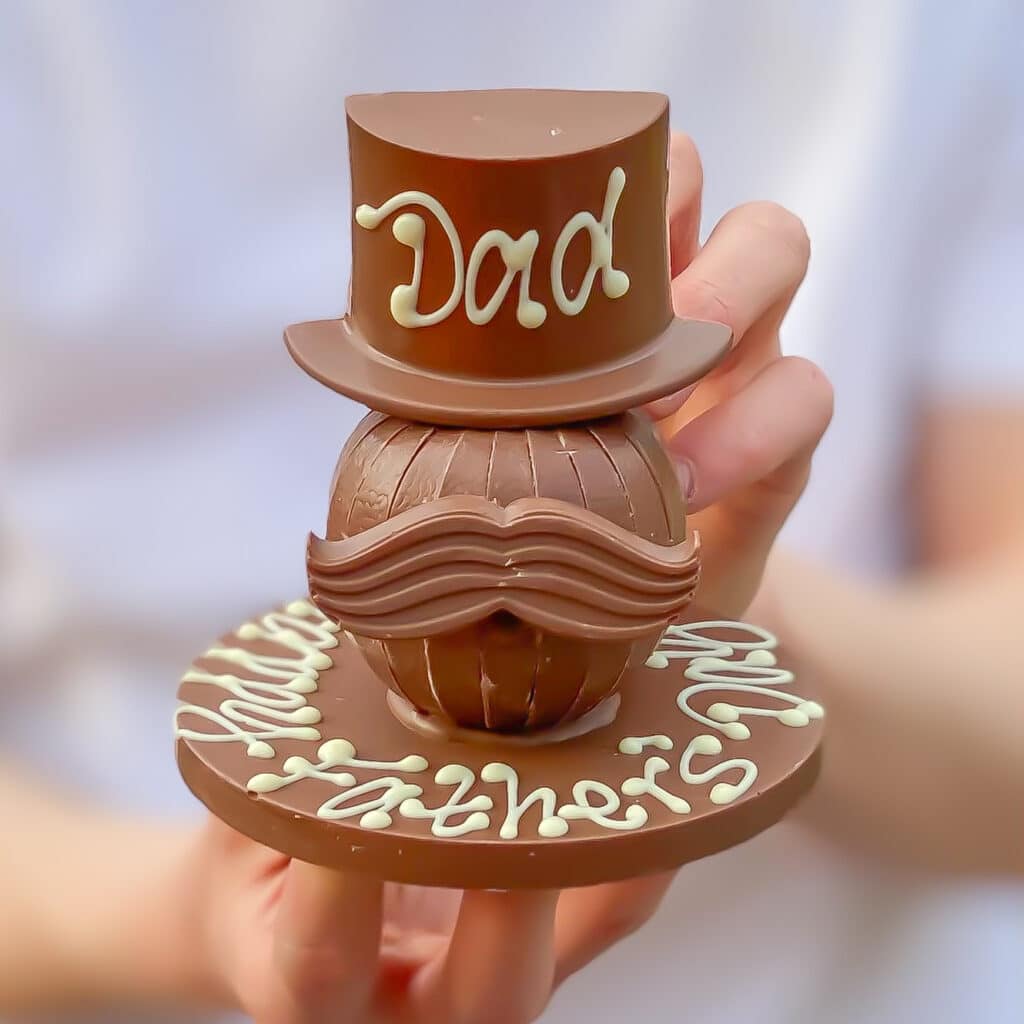 The History of Belgian Chocolate
The story of one country's long-held fascination with chocolate begins in 1635, when records show that some chocolate was bought by the Abbot of Baudeloo in Ghent. At this time, most of Belgium was still owned by Spain, and the chocolate was brought back from colonies in South America and parts of Africa. Towards the end of the 17th century, Emmanuel Soares de Rinero (who was either from Spain or Portugal) was issued a license to manufacture chocolate in Brabant.
Chocolate making wasn't considered a profession on its own at this point, though. It was instead thought of as a side venture for apothecaries and merchants. The sweet stuff itself took off in popularity as the 18th century arrived, however, and several sites for producing fine chocolates sprung up in major cities across Belgium. At the time it cost the same as 15 loaves of bread though, so only the richest in society could afford to taste it.
The most common way to find chocolate at the time was in the form of drinks, such as hot chocolate, but it wouldn't take long for it to appear in desserts such as cakes and biscuits. And, as industrialisation set in in the 19th century, the chocolate industry really took off for everyone! The price of pieces began to fall, so more people got to try it, and once the "Ballotin" (a special Belgian chocolate box) was invented, this only grew more.
The rest, as they say, is history. To this day, Belgium remains a leading market for chocolate both domestically and around the world. The country supplies 20% of the world's industrial chocolate, contains over 2,000 chocolate shops and has the world's largest factory at Wieze in East Flanders (and even a chocolate academy!), and it's thought that the chocolate sector in Belgium represents around 10.4% of global turnover.
The people of Belgium have truly taken this treat into their hearts and culture as well, as the country is also home to a huge selection of chocolate museums, and Brussels is considered by many to be the chocolate capital of the world. Belgium is also one of the largest consumers of chocolate, with roughly 6kg being consumed per person every year (though this record is beaten by Sweden, the UK, Germany, Austria, and Switzerland).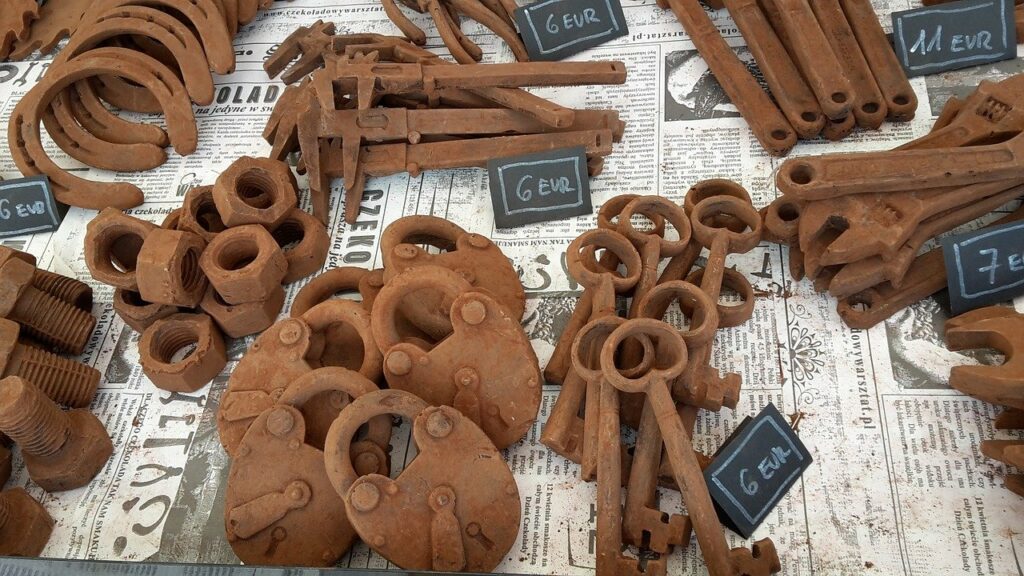 Why Does Belgian Chocolate Taste So Good?
No doubt, this particular question has come up in your mind before. And why wouldn't it? There is just something about Belgian chocolate that tantalises the taste buds that little bit more than most other kinds. Luckily, we know exactly what it is! Belgian chocolate keeps its leading reputation because of the high quality ingredients used to make it.
To explain this a little bit better, we should tell you that in 2003 the European Union introduced legislation which allowed the use of up to 5% of vegetable fats other than cocoa butter (such as palm oil) to be used in the making of chocolate. But for many producers of chocolate in Belgium, this was as good as creating pieces of a lower quality. So, they decided to stick to their original recipes, which involved using pure cocoa butter in everything.
And there you have it! Belgian chocolate tastes that good because what you're eating uses 100% cocoa butter, and never anything less.
Some Top Names in Fabulous Belgian Chocolate
If you're ever in Belgium, you might want to try out some of their most popular chocolate brands and makers while you're there:
Neuhaus (started in 1857, when Jean Neuhaus opened his apothecary store in the Queen's Gallery of the Royal Saint-Hubert Galleries in Brussels. His grandson, Jean Neuhaus Jr, even invented the first praline!)
Mary (started in 1919, when Mary Delluc set up her own business in Brussels that pursued excellence and quality as a goal. Even the chocolaterie window displays exude elegance!)
Côte D'or (started in 1883, when Charles Neuhaus created the first chocolates for the brand from cocoa beans brought from the Gold Coast, now modern day Ghana. Charles Neuhaus may or may not be the brother of Jean Neuhaus ‒ no one quite knows!)
Leonidas (started in 1910, though he had been working for some time before that, Leonidas Kestekides brought his confectionery collection to the World Exhibition in Brussels. He was awarded the bronze medal for his efforts, met the woman who would become his wife, and moved to begin production in Ghent)
Godiva (started in 1926, when Pierre Draps Sr created his first praline chocolates in his own workshop at home. The brand quickly became a name associated with sophistication, and it's stayed there ever since!)
Would You Like to Order Belgian Chocolate Online?
If, after reading all of that, you're now in the mood for some absolutely divine and deliciously rich Belgian chocolate, why not browse through our selection like your very own online chocolate box?
We'll be happy to help you have your pick of our sweet sensations, each of which is lovingly made and crafted using a mouthwatering mix of everyone's favourite sweet brands and the finest Belgian chocolate (milk chocolate and white chocolate) we have to offer. We can even help you to send these tempting treats off as gifts. These can then be delivered to any address in any part of the UK, and can be personalised for practically any occasion imaginable!
We've even designed our process to be as quick and hassle-free as we possibly can, and you can even order our gifts on your phone, if you're out and about. So, there's nothing stopping you from getting presents you know your recipients will love, and that are guaranteed to be full of flavour. All you'll need to do is choose any of the chocolatey delights you want, place them in your online shopping basket, then fill out your payment details and the delivery address. It's as easy as that!
Find Gorgeous Belgian Chocolate Gifts Through Us
The moment you've placed your order, your work will end and ours will begin. Once we've received your order we will get started on creating your pieces just as you have asked. These will then be wrapped in cellophane and tied with a colourful ribbon, before being tucked away safely and soundly in a made-to-measure box. This prepares them for speedy delivery, conducted by the Royal Mail.
As each piece is popped into the post, they will reach their UK destinations as soon as possible. However, if you have a particularly special day coming up and you want to make sure your gifts arrive in time, you can also set a date of delivery with us when you place your order.
So, what are you waiting for? Explore our selection and find your (or their) favourite flavour-filled pieces today!