At Sweet Tree by Browns, we know that you'll want to ensure every woman in your life gets a chocolate gift which says exactly how you feel about her. We can do this in short time if she is something of a chocoholic, because we have a whole selection of utterly gorgeous chocolate gifts for her, just ready and waiting to be picked, sent off and nibbled at to her heart's content.
We just adore working with chocolate (perhaps as much as we love eating it) and we are passionate about providing our customers with good service. So, we will do everything we can to give your sister, mum or best friend the luxury chocolate pieces she deserves. Explore the options we have available and place an order today, so your chosen lucky giftee can soon receive a present they'll truly sink their teeth into, whether it's her birthday, Christmas or Valentine's Day.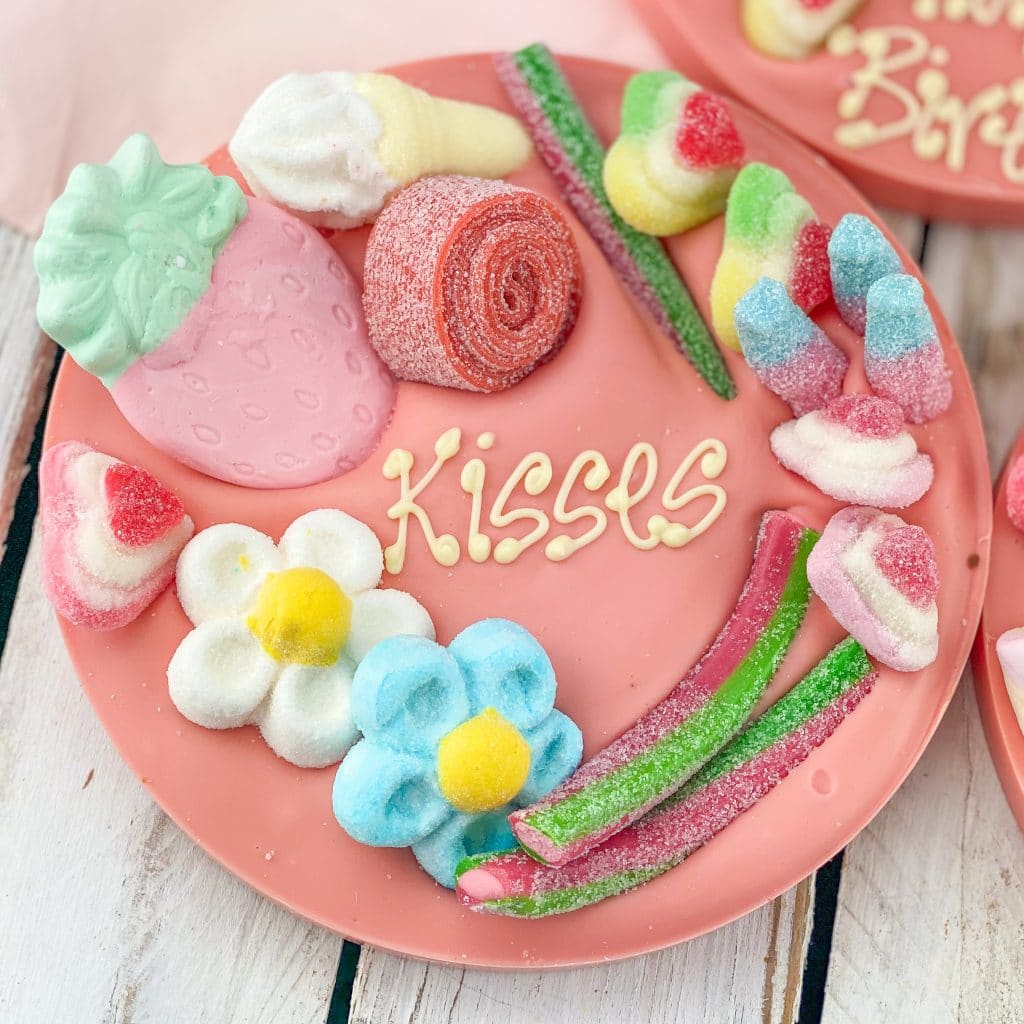 Say it From the Heart With Personalised Gifts
Everyone loves chocolate bars or even chocolate boxes for gifts that offer richness and luxury in every bite, but what makes a gift truly special to someone is when it demonstrates how well the gifter knows them. This shows the women in your life that you care, and that you have put thought and effort into the gift that you got them.
To help you put together the perfect gift for any friend, relative or loved one, we will be happy to make your gift personalised! No matter if you're planning on ordering a smash cup and need a note written in sweet white chocolate, would like a message on the vase of a sweet tree or even a little card tucked in with your order, we will ensure your giftee gets it.
To personalise your intended gift, all you need to do is place an order for the delicious chocolate piece that you know they'd love the most, set the day you would like it to arrive by and fill out the box for message requests. We'll see to it that your message is in place for when the product is delivered.
Bring Her the Gift of Chocolate on Any Day of the Year
We believe that every day of the year is a fine day to send chocolate as a gift set for a friend, aunt, or partner. If this day just so happens to fall on an occasion like Mother's Day, a birthday or Christmas, then that just means an extra reason to celebrate! Whether you're looking for white chocolate truffles that will just melt in the mouth for a friend's birthday gift, would love to give some sensational dark chocolate as a Valentine gift to your wife or girlfriend, or need unique, delightful pieces to show your mum just how much you appreciate her, we will have plenty of gift ideas for you.
Consider the occasions we have listed below when you're looking for personalised gifts and pick out the pieces that will suit your next special occasion best.
Valentine's Day Gifts for Her
On the most romantic day of the year, it's only right that you should show your wife, partner or girlfriend just how much you love her. And what better way to show your nearest and dearest how sweet you are on her than by presenting her with sweets that are made for two to share?
Would a Malteser® Heart Tree with Pink Drizzle and Heart Sprinkles make the grand gesture you are hoping for from the day love declarations are most expected? Do you think maybe she'd like some rich, delicious truffles that are just as soft as you are for her? If so, you might want to consider our Lindor® Tree with Edible Red Roses (she might appreciate the flowers too!).
Even if these particular trees don't tickle your fancy, we have an entire forest of crunchy-centred or smooth truffle tree options in milk chocolate, white chocolate and dark chocolate, all ready and waiting to be picked for Valentine's Day. Explore our selection, and be prepared to pamper your partner when the day arrives!
Mother's Day Gifts
Does anything warm you or make you smile quite like imagining how happy your mum, aunt, grandmother or big sister will be when you bring her a gift that comes from the heart? We know that you appreciate having them in your life, and we understand that you'll want to make any gift set you give to them as unique and special as they are.
Perhaps your motherly figure deserves both chocolate and a great big bouquet of flowers to show her just how much you love her, but you like to make your gift ideas a little bit more memorable than that? If this is the case, why not combine the two with our Belgian Chocolate Smash Bouquet? This brings in the best of both worlds, as you get all the dainty shapes and pleasing colours that come with our fully edible flowers, alongside the sweet flavour of our gourmet chocolate. Break the pot open to find a selection of extra goodies that make a fabulous snack with a cup of tea, too!
If your chosen recipient prefers a little tipple over tea (we won't tell anyone!), we also have a G&T Truffle Tree with Edible Pink Roses to hit the spot, alongside many other tree and gift types and flavours specially selected to celebrate Mother's Day if you would like to take a longer look.
Birthday Gifts for Her
Tired of getting friends and family members the same thing every year for their birthdays? Want to get them something completely fresh, innovative and unique instead of the usual gift ideas which they might still appreciate, but you're certain they're bored of by now? Your alternative to the same old gift boxes could be sitting here right on this very website! Any one of our smash products could make a perfect new present idea for a friend or relative, and opening them up to bring out the treats inside makes it look like the chocolate is hiding yet more tiny presents!
Christmas Gifts for Her
Everyone knows that Christmas is the time of year for sweet things of all kinds, at any time of the day or night, right up until you hear the first fireworks and the opening chords of Auld Lang Syne. Sometimes after this, too.
Alright, we admit it, often after this, too.
Why not spread the cheer and the chocolate that your relatives can enjoy right through into the New Year by bringing a White Lindor® Tree to your sister, a Small Christmas Smash Pud for your niece's stocking, or a Quality Street® Tree for your mum, aunt or grandmother? Your chocolate Christmas gift might even make a brilliant dinner table decoration that your family can't wait to pick at after the turkey has been tucked into!
Put a Smile on Her Face With a Delectable Chocolate Delivery
Worried that ordering the perfect gift set for a friend or family member will be a long, drawn-out process that takes ages to complete and leaves you thinking something is missing? Worry no more! We have made sure that our personalised chocolate gifts are available to order in as simple and swift a fashion as you need. This makes them the perfect present for any and all chocolate lovers in your life, whether your mum loves a bit of white chocolate, your sister adores dark chocolate delights or your best friend loves the choice of a selection.
Browse the sweet pieces we have available for her here on our website and take your pick from our products, placing an order without any fuss today. We'll handle the rest after this, leaving you to sit back and dream about fanciful flavours and rich, creamy Belgian chocolate while we craft the pieces and pack them safely away so that they're ready for delivery. Every product will be shipped out quickly and professionally with the help of Royal Mail, so your gift will arrive with the post in time for any special occasion.