---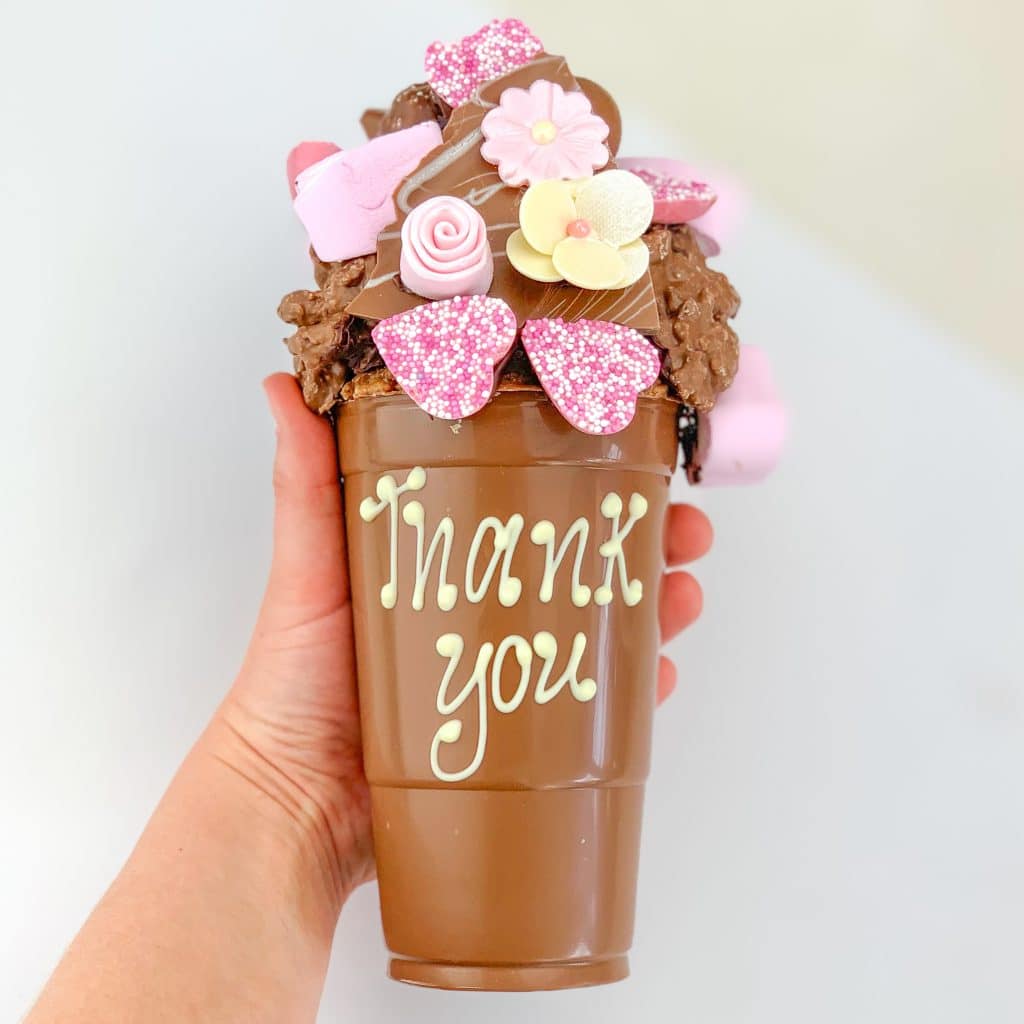 On occasion, there will come a time in life when someone close to you will do something you appreciate more than words can say. In return, you may think of getting them a great gift, full of the sentiment, love and appreciation that you feel for what they have done.
In times such as this, we at Sweet Trees by Browns can think of nothing better than a personalised chocolate "Thank You" gift.
We love what we do, and we are passionate about producing the most heartfelt and warming chocolate "Thank You" gifts in the UK, and we want our customers to be able to look at our selection and find "the one". That, of course, being the perfect gift to show the lengths and depths of their appreciation. This is why we spend all our time crafting and perfecting the stages of our work, from fantasising about a dream recipe, to packing up our latest order to send it to its soon-to-be home.
If you are looking for chocolate "Thank You" gifts anywhere in the UK, whether you need them to show appreciation for a favour, as treats for wedding guests or as presents for family members, we will have exactly what you need.
---
Make Your Thank You Come from the (Sweet) Heart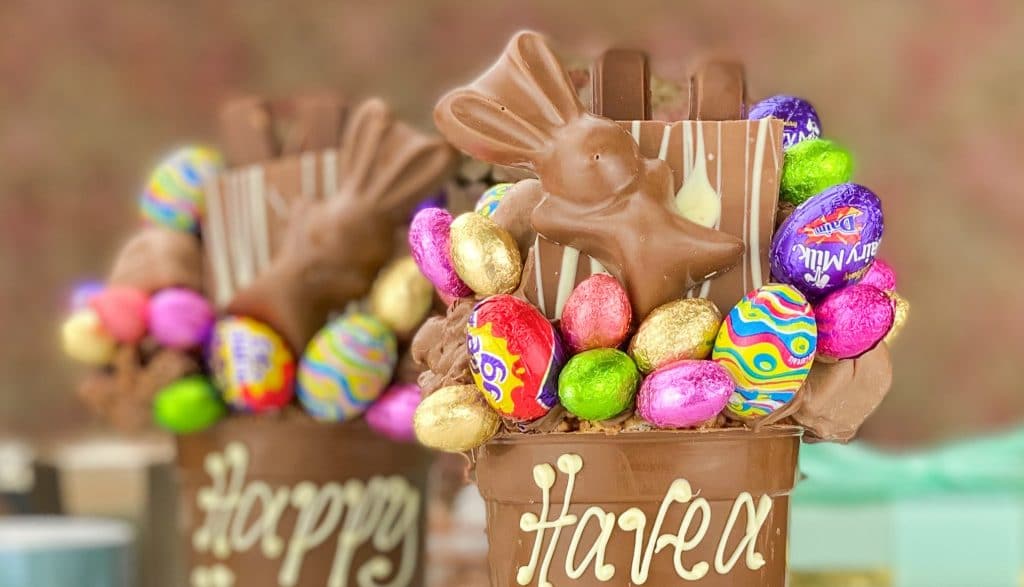 We know that you will want your "Thank You" message by way of a chocolate gift to be as special and as tailored to the person you are thanking as you can make it. To help make this happen, why not personalise your gift by including a finely piped chocolate message, adding an extra layer of care that will show the recipient how highly you think of them and appreciate what they have done for you¹?
To write a "Thank You" message on a chocolate gift, simply order the fine, handcrafted piece that has all your giftee's assorted favourites (or as many of them as it will fit, anyway!), and fill in the details found on the page. You can even double up on the thanks, by sending a personalised, special message alongside the chocolate itself!
---
Thank Your Teacher With a Chocolate Gift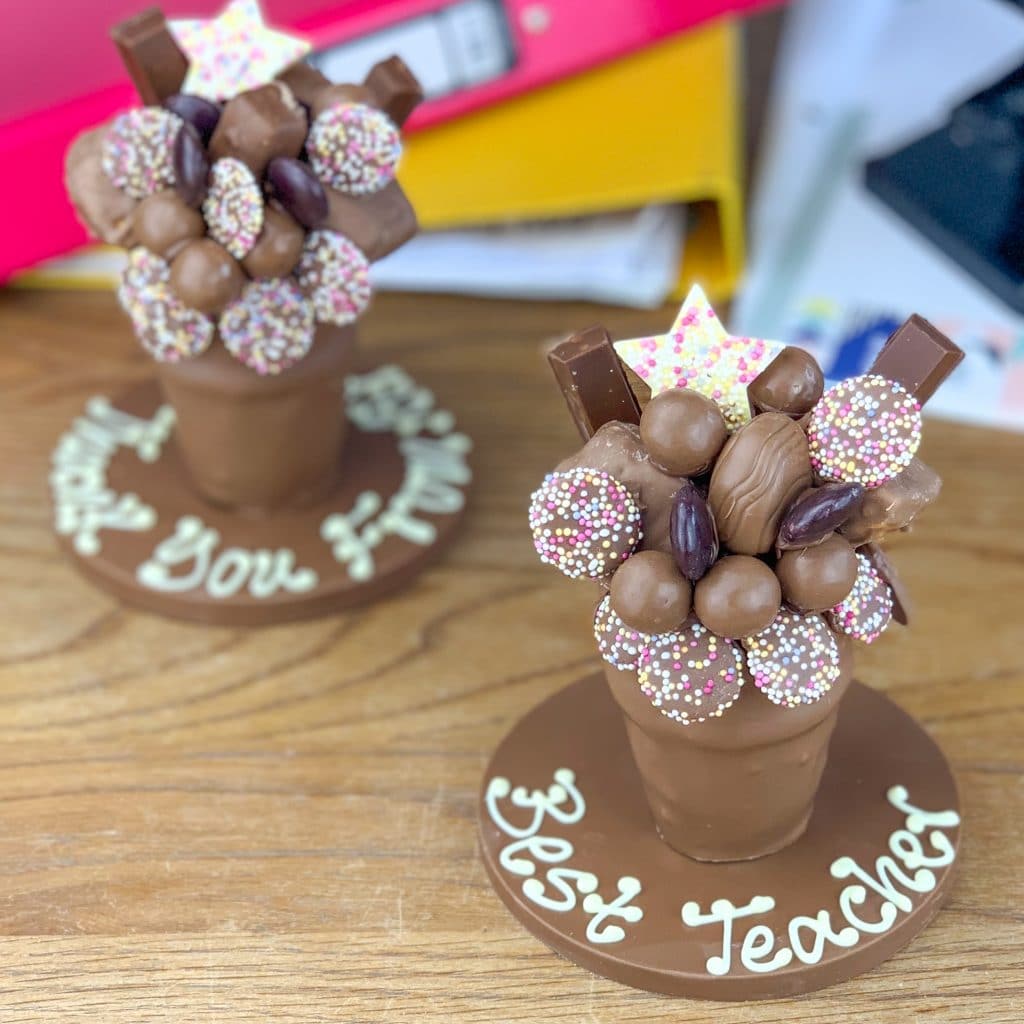 Teachers do an incredibly hard job. From early in the morning, right up until past five o'clock on most days (the job isn't over at three fifteen!), they are preparing rooms, teaching dozens of young minds and relaying hours and hours' worth of information back to parents. And that isn't even getting started on the weekends they spend marking books! Such an important and special profession is worthy of a unique gift idea, whether the teacher you have always looked up to is retiring, or you are leaving your school to head on to greener pastures.
Treat your teachers to something from our range, whether you'd prefer the apparently traditional "apple" (really a chocolatey-orangey surprise), or a white chocolate pencil pot complete with sweet pencils you can chew on without getting into trouble (far more delicious than the graphite ones you write with!), we are certain to have something that will make them smile. Even old Mr Smith the maths teacher, despite the fact that he has apparently never smiled at anyone.
---
Treat Your Parents and Say Thanks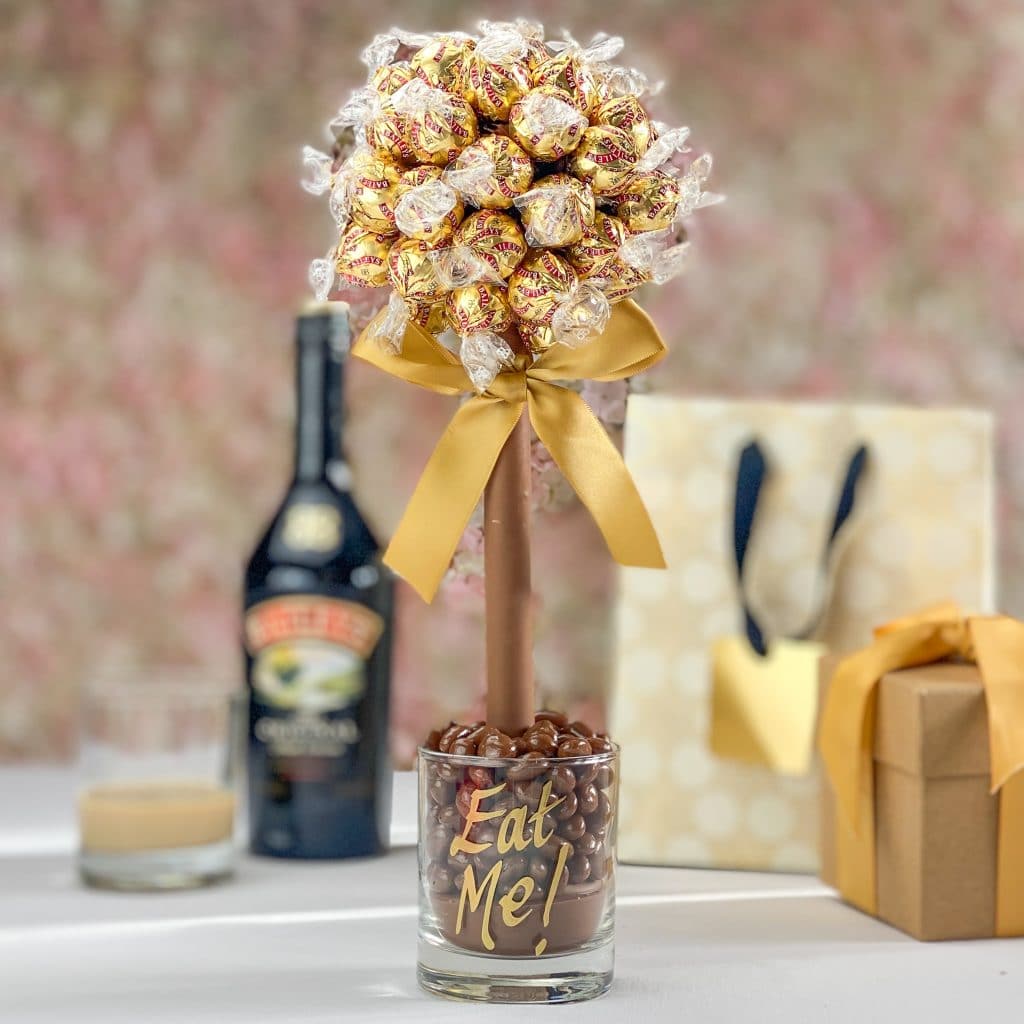 Our parents do a lot for us, and it can sometimes be a shame that there are only two days a year set aside to specifically give thanks for the love and time they put in. The same may be said of grandparents, stepparents, aunts, uncles, older siblings and foster carers who take in the children that they love and give them the upbringing that they deserve. 
We believe that there is no greater "Thank You" message than a chocolate gift at times like this. This is why our range of personalised chocolate "Thank You" gifts for Mother's Day and Father's Day in the UK can be created to help you show your appreciation for the people you call your parents, whether they raised you from the beginning of childhood or even if you found each other along the way. 
Every smash cup, sweet tree or chocolate box we make can be crafted exactly to your family's tastes, whether you know your grandmother would love a Gin and Tonic Truffle Tree with Edible Roses, your older brother would have a soft spot for a Pick 'N' Mix Smash Cup, or that your foster parents need an excuse to break into a cute decorated Terry's Chocolate Orange.
---
Thank Your Friends on Your Big Day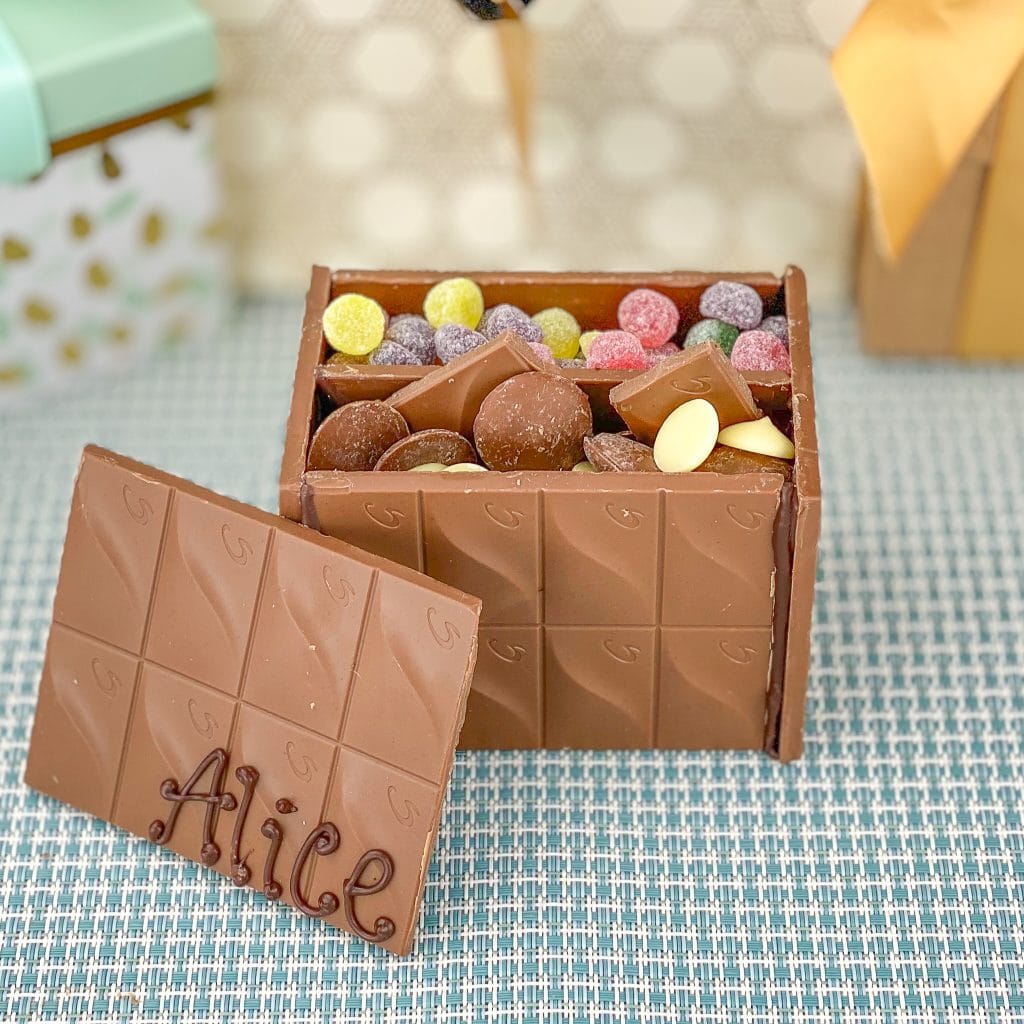 Are there soon to be wedding bells ringing in your vicinity? Are you helping a close friend or relative to plan their own special day? If this is the case, then you may wish to consider adding chocolate wedding favours to the list of items that will help to make the celebration all the sweeter. We are always delighted when we are contacted to help out on the biggest day of someone's life and we are more than happy to do this however the couple would like. It is their day, after all!
Whether they are looking for small, heart-shaped favours to slip into bags for their guests, or larger, handmade pieces to set out on tables at the reception, we can help. Every guest on your list, from your closest friend to either side's most removed second cousin, can feel as loved and appreciated for their presence with one of our white, milk or dark chocolate pieces. They can also choose to eat them at home or save them for if they have room after your catering (we also hear they go rather well with wedding cake!).
Your wedding will be an occasion to remember, for you, your spouse and those you choose to share the day with. Just don't throw the bouquet if it's one of our smash cups – we don't want it to be memorable for the wrong reasons!
---
Find the Perfect Way to Say "Thank You" Here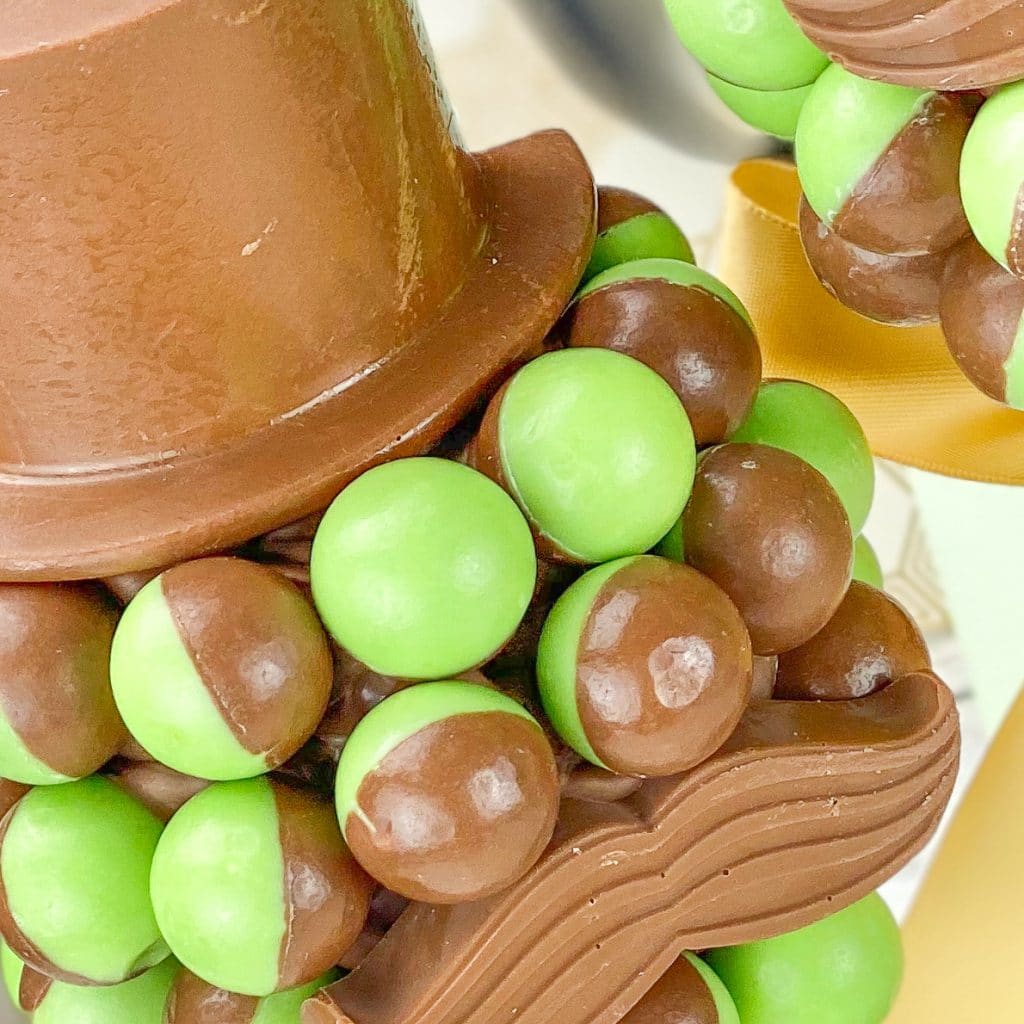 Whether your favourite teacher is retiring, the big day has arrived and you want to tell your guests how much their presence means to you, or if it's the time of the year to remind your parents just how much you love them, we will have the perfect way for you to say "thank you" for all that they have done. To help make sure that they receive their gift on time, we also keep our ordering and delivery process as fast and straightforward as we possibly can.
Show your friends or loved ones how much they are appreciated by sending them a sweet, rich and creamy chocolate gift today. All you have to do is find the perfect piece for them, order it from this website, and we will handle the rest. Our handcrafted selection of chocolate products are all designed to tempt your tastebuds with their flavour, and the soft, smooth texture will leave you wanting more long after the last of the crumbs have been eaten away.
---
---
Express gratitude to those closest to you with a personalised chocolate "Thank You" gift in the UK today. Whether you live in Kent, Cornwall, Gwynedd or the Highlands, we can send you the treat that will let your loved ones know just how much their time and care is cherished.