Chocolate tree are great gifts, but they also make stunningly unique centre pieces. Perfect for any occasion, learn how to make a chocolate sweet tree yourself so that you can wow at your next party! Below, we've outlined the step-by-step process to make your very own edible sweet tree.
What You Will Need to Make a Chocolate Tree
Before we commence with the instructional part of this article, we must tell you what you'll need to make a sweet tree.
One clean bucket
Length of wooden dowel
Small saw for cutting dowel
Roll of ribbon
6cm Styrofoam or polystyrene ball
Chocolate for melting
Sweets or chocolate for decorating
Cocktail sticks
Pastry brush
Small piping bag
Cocoform
Once you have the above ingredients and objects available, you are ready to start creating your very own sweet tree! Below are the 9 steps to create your sweet tree.
1. Select the Pot for Your Sweet Tree
The first step to making your very own sweet tree is to select the pot. Selecting the right bucket pot can make the difference between a tree that can stand up on its own and one that can't. So, it's important you go for something sturdy and strong. Shops like Hobbycraft sell a selection of beautiful pots that are very affordable. If you're going for a certain theme, it may be worth considering the colour of your pot, ensuring that it matches the event as this will be great for photos.
2. Carefully Cut Your Dowel to Length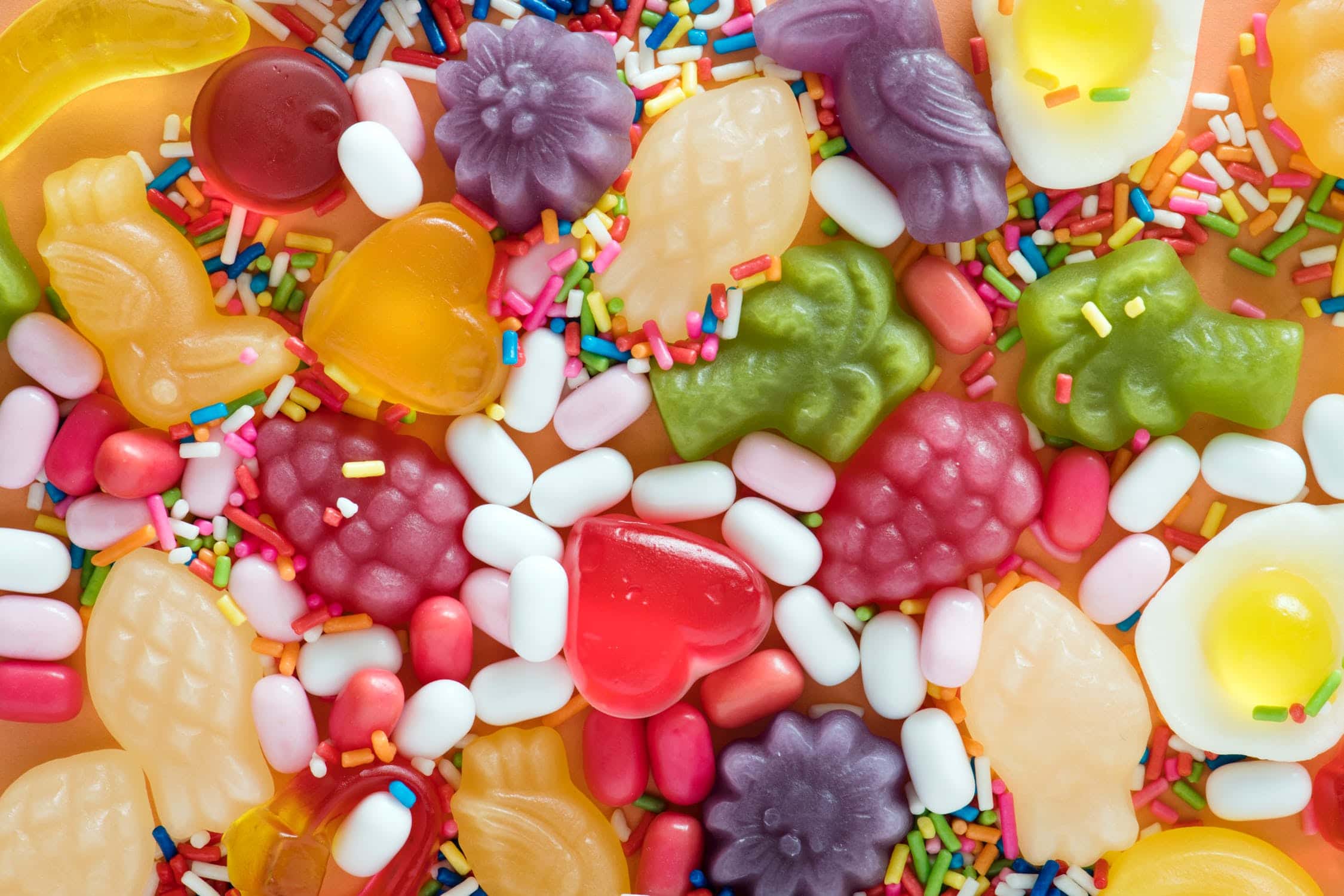 The second step involves cutting your wooden dowel to length. We would recommend cutting your piece of dowel to 10 inches in length. You can do this using your small saw. Simply lay your dowel on a flat surface, with the ten inches sticking over the edge of the saw bench or table and start sawing. If you're inexperienced at sawing or unsure, ask an experienced person to do it for you.
3. Wrap the Ribbon Around the Dowel
Nobody wants a plain piece of wooden dowel ruining their sweet tree aesthetics. So, this is where your choice of colourful ribbon comes in. Take the ribbon of your choice and wrap it horizontally around the dowel until it covers the whole length. Using your glue gun, secure the ribbon in place at either end to prevent it from unravelling. You can wrap as much or as little around your dowel as you would like. You can use contrasting colours and patterns, or you could even secure small sparkles to add a touch of something special.
4. Attach the Styrofoam Ball
Now it's time to attach the top of your tree (the main attraction) to your piece of dowel. Create an indent in the ball of about 1.5 cm deep by pushing firmly into the middle using the end of the dowel. It is important to make sure the whole is centralised, otherwise your whole tree will be made at an angle.
Next, use your glue gun to attach the Styrofoam ball to the dowel, holding both firmly in place while the glue has time to dry.
5. Secure in Place Using Cocoform
To secure the Styrofoam ball to the dowel, fill a pot halfway with cocoform. This versatile modelling chocolate paste is great to use as it sets harder than regular fondant and helps hold the dowel securely in place, preventing a falling sweet tree catastrophe! Once you have done this, leave the structure to set overnight.
6. Melt the Chocolate in a Bowl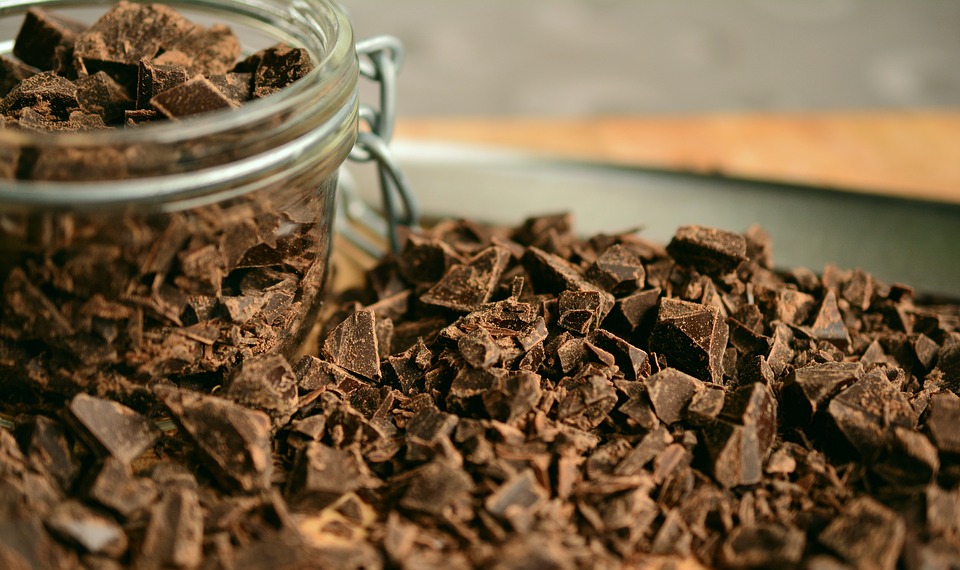 Now comes the fun part – melting the chocolate! Place your chocolate of choice into a heatproof bowl and melt over a pot of boiling water. Be sure to keep the heat on your stovetop low to avoid burning the chocolate. Trust us when we say, there isn't much worse than burnt chocolate!
7. Cover the Styrofoam Ball in Chocolate
Once the chocolate has melted, take your pastry brush and gently paint the melted chocolate onto the Styrofoam ball until it is completely covered. This can take time, so be patient. You should also keep the chocolate warm while you do this so that it doesn't have time to harden before you apply it.
8. Pipe Chocolate onto the Ball
With the leftover melted chocolate, fill a piping bag. Using the piping bag, dot the melted chocolate onto the very top of the ball and add your first sweet. Press gently for a while until the sweet sticks without sliding off. Repeat this in circular layers with all your sweets until the entire tree is covered. Then, leave the tree to set.
9. Decorate Your Tree with Little Embellishments
Once set, finish your tree however you like by adding a bow, wrapping in cellophane, attaching a note, or adding a few final touches. And there you have it, your very first homemade sweet tree – perfect for any event!
Enjoy a Fully Edible Chocolate Tree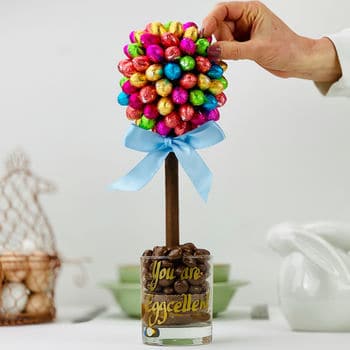 While making your very own sweet tree can be great fun, it will likely look far better than it tastes! By ordering a chocolate tree from Sweet Trees by Browns, you can enjoy a sweet tree that is completely edible (except for the stick and the pot). The centres of our chocolate trees are made from high-quality Belgian chocolate and you can choose your favourite sweets or chocolates to cover the outside. What's more, we have themed trees to suit any occasion and we can even personalise your gift for someone you love!
Our Professional Chocolatiers Make to Order
Save yourself time and effort and order your very own sweet tree from us. Our expert chocolatiers make every chocolate tree to order so you can be assured of receiving quality chocolate every time. What's more, our chocolatiers us only the finest ingredients, including delectable Belgian chocolate, Lindt balls, and indulgent Cadbury's. Why bother with a Styrofoam and dowel tree stuck together with glue when could have the real thing?