When it comes to choosing unique Mother's Day presents, the gift options are endless. You could give your mum a bunch of flowers, cook her a meal, or pamper her with a weekend away. But why not give the gift of something sweet? What better way to show you care than with a chocolate sweet tree? At Sweet Trees by Browns, we sell a variety of beautiful sweet and chocolate treats perfect for a great Mother's Day gift!
The Mother's Day Chocolate Gifts We Sell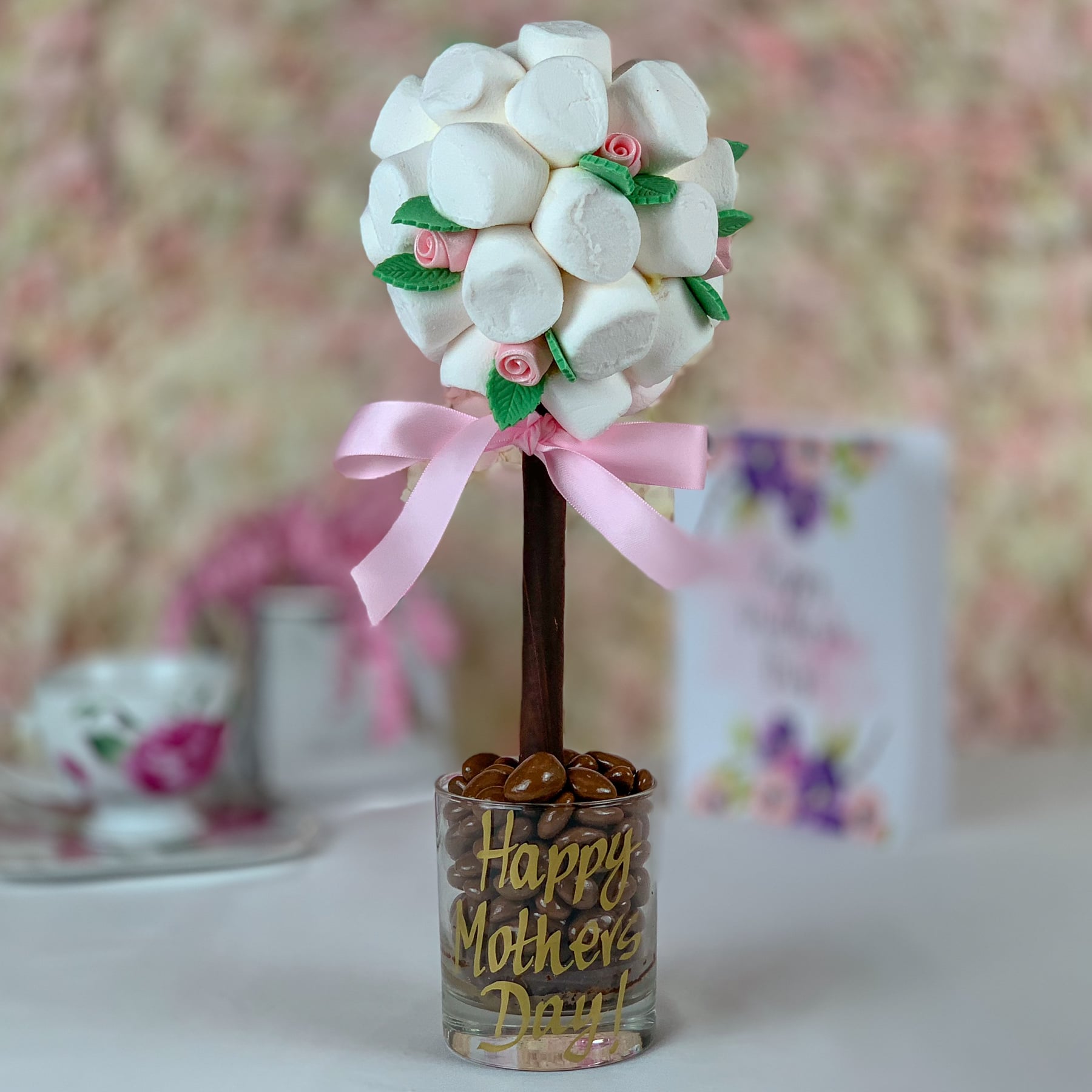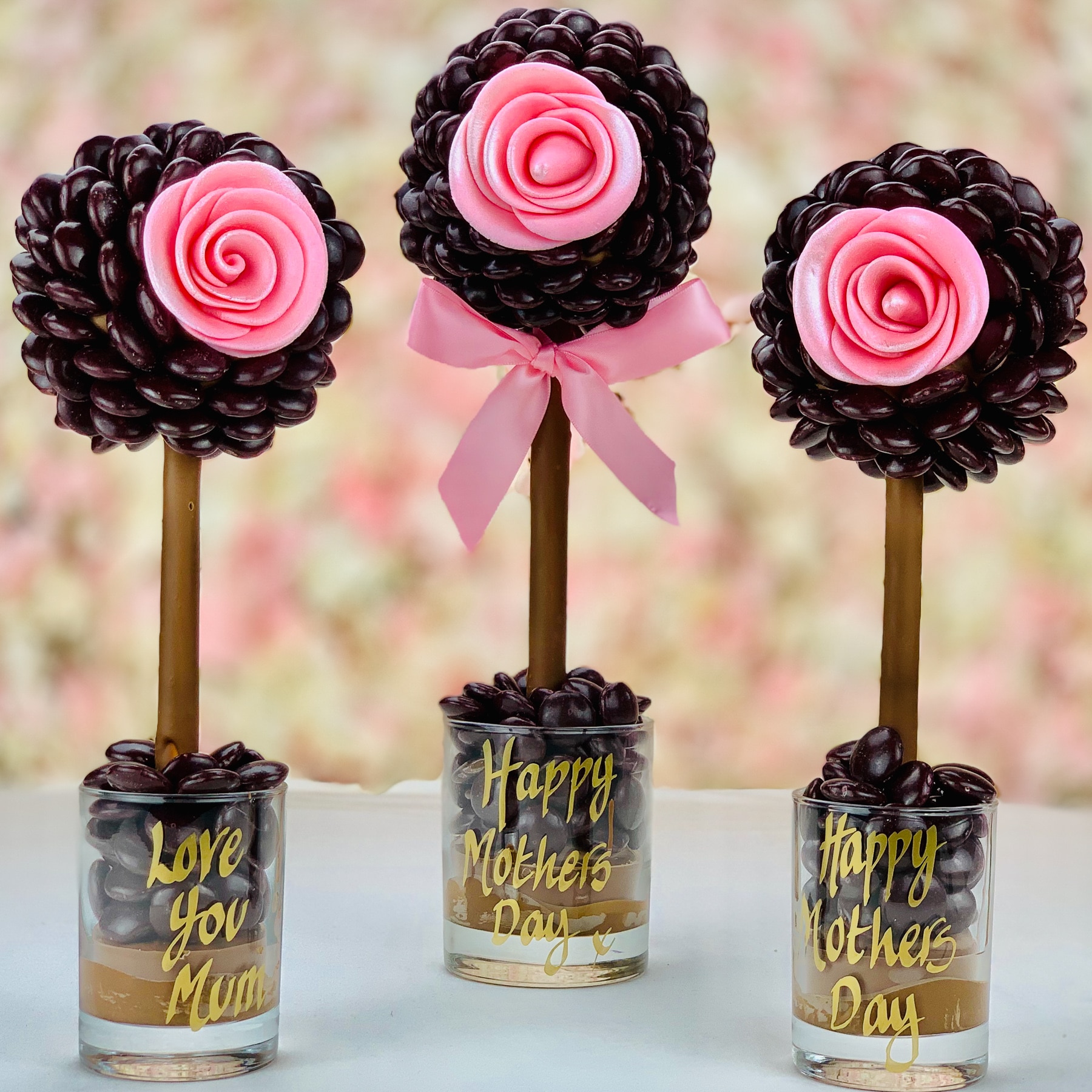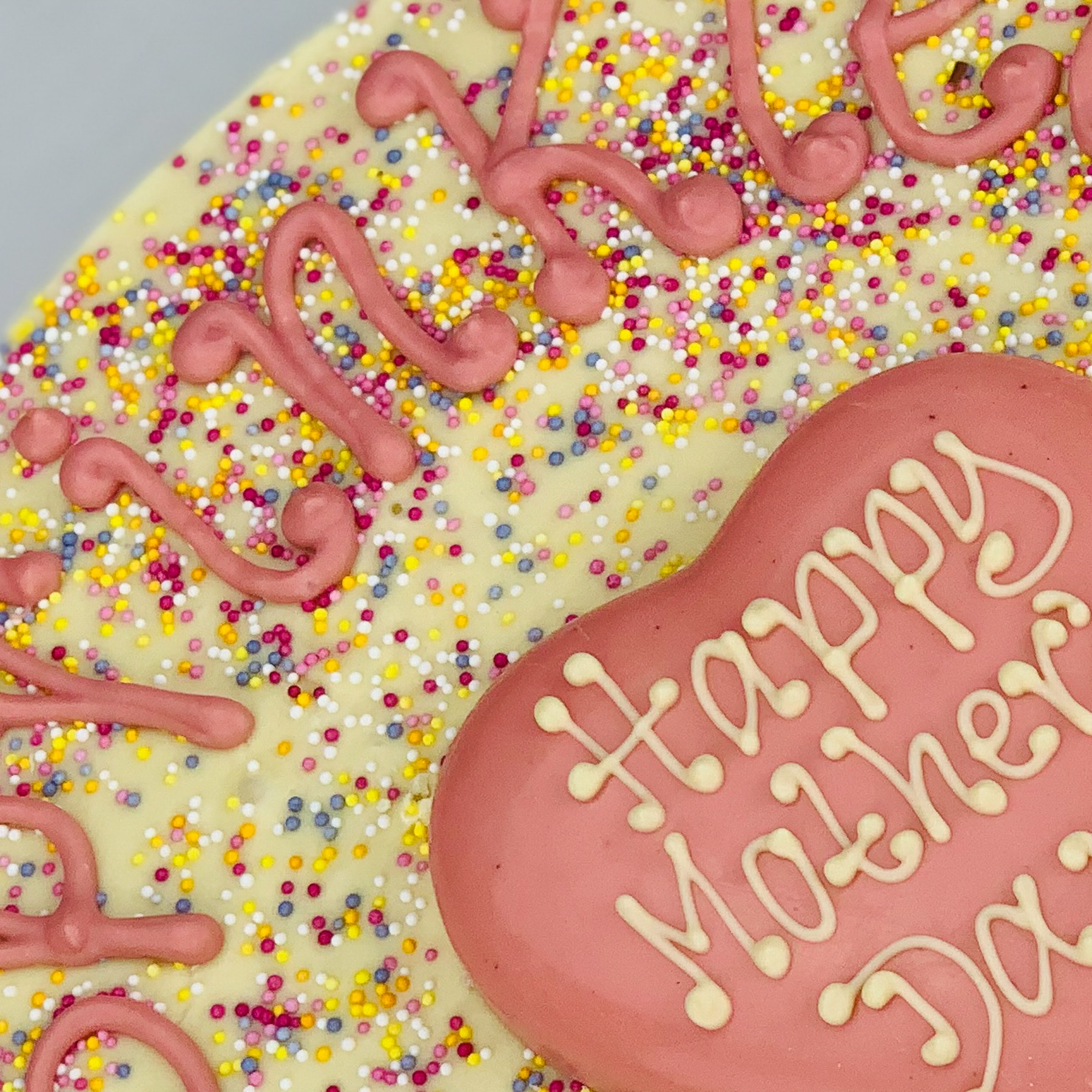 At Sweet Trees, we believe every mum should know how special they are. That's why our chocolatiers have been hard at work creating our unique range of Mother's Day sweet treats. Made from mouth-watering Belgian chocolate, you can choose from a variety of options; including our chocolate smash cups, delicious chocolate trees, chocolate plaques, sweet and chocolate selection boxes, and so much more!
Choose your Mother's Day gift from our Sweet Trees selection and find the perfect gift for your mum. You can browse our selection of unique chocolate gifts here.
We Make Every Chocolate Gift to Order
When it comes to giving the perfect Mother's Day gift, we know that quality is one of the most important factors. That's why we are proud to make all of our chocolate gifts to order. Our chocolatiers work hard in the Sweet Trees kitchen to create Mother's Day gifts made especially for each unique mother. We even offer the option to personalise your gift with a special message. Help your mum enjoy the sweetness of her special day with a Sweet Trees chocolate gift!

The Origination of Mother's Day
You may be wondering where the well-known Mother's Day tradition began. The modern holiday as we know it was first celebrated by Anna Jarvis in 1908. Jarvis held a memorial for her mother at St Andrew's Methodist Church to honour her mother and the work she had done over the decades as a peace activist who cared for wounded soldiers. Jarvis then campaigned to make Mother's Day a recognised holiday set aside to honour all mothers.
Jarvis believed that a mother is "the person who has done more for you than anyone in the world." So, it's important to express your love and gratitude through a handwritten letter, a note of sentiment, or a thoughtful gift. We know it can be difficult knowing what to get your mum for Mother's Day. That's why, in addition to our fantastic variety of edible gifts, we've written out some more suggestions of Mother's Day gift ideas.
Treat Your Mum to a Sentimental Gift
Mother's love receiving sentimental gift, letting them know how special they are to you. One of the easiest ways to give a sentimental gift is flowers. However, they're not overly unique. So, why not add a letter expressing your thoughts and letting her know what she means to you. That way she gets something pretty and something sentimental at the same time.

Make a Mother's Day Card
With Mother's Day right around the corner, mother day cards are popping up in all the shops. And while there are a number that are quite unique, some that are funny and others that are more sentimental, there's nothing like taking the time to handmake a card. There are so any ways to get creative with it. You can use old photographs, sewing thread, stamps, colourful card, or even your drawing skills. A personalised mothers day card shows you've given time and thought into her Mother's Day gift and it also gives you the opportunity to write a nice message inside.
Remind Her of Childhood Memories
If your mum had a blissful childhood, she may be moved by receiving a gift that reminds her of this. Think of a special item that is meaningful to her and give her something that will remind her of it. For example, if your mum used to love ice cream on the beach as a kid, maybe take her on a beach-day outing. Or if she had a particular type of flower in her garden growing up, you could buy her a bouquet that reminds her of this or an item of clothing with the flowers on.

Make Your Mum a Photo Album
Mums often love looking back at the 'good old days', so a photo album that lets her step back in time is always a good option. Take the time to create a photobook for your mum of pictures you have from special family times, holidays, or vacation. You can always use an online service to make the whole process easier. Alternatively, you can handmake the photo album by hand gluing photographs into a scrapbook.
Find a Copy of Her Favourite Book
If your mum loves reading, a unique gift idea would be to find her favourite book and wrap it up for her. If you really want to go out, if it's an old book, try and find an old copy of it. Alternatively, if it's a new book, try and find an autographed copy by the author for an extra special touch. If you can't do either of these things, buy her favourite book and write a special inscription on the inside that she can smile at for years to come.

Give the Gift of Quality Time
Perhaps it's an obvious point, but mums love quality time. In the busyness of life, it can be difficult to make time to spend deliberate time together. So, putting aside a couple of hours, a day, or perhaps even a weekend to spend with your mum is a great way to show how much you care. Giving the gift of quality time is also a great option if you're restricted on budget.
Give Her a Break from Her Normal Routine
Mums juggle a lot on a daily basis. From the school run, sorting the meals, going to work, cleaning the house, and doing the shopping (amongst a billion other things), they have a lot on their plates. Sometimes the gift they're most grateful for is a break from their normal routine. Help your mum relax and unwind by taking some of the jobs off her plate. If she spends Saturday mornings cleaning the house, do the cleaning for her so she can enjoy a morning to herself. There are so many ways to help your mum out. Even if it's just a few small things, your mum will appreciate you lending a hand.

Make Your Mum Coupons
If you can't spend Mother's Day with your mum, why not consider marking some coupons just for her that she can redeem at a convenient time. The possibilities are endless. The coupons can be anything from helping around the house and running errands, to a spa day, eating lunch together, watching a movie, or seeing a show. Just think of the things your mum likes to do or options that would help her out and get creative with it.
Show Your Mum How Much You Care This Mother's Day
Mother's Day comes round every year, and whatever you decide to do, it's a great way to show your mum just how much you care. What your mum wants to know is how much you love her and this doesn't cost you a thing. But you can sweeten the deal with a little something special added in.
The chocolate sweet trees, plaques, and selections boxes we sell make Mother's Day sweeter than ever before. What's more, they can be shared with the whole family – making them something you can all enjoy together! Remember, Mother's Day is about honouring your mum and making her feel special and with our chocolate gift selection, you can find something perfect!