If there are three things we love here at Sweet Tree by Browns, it's sweets, showing your loved ones you care, and a good celebration. Luckily, Valentine's Day just so happens to be the perfect day on the calendar for all of them at once! We're more than ready to help you make the day special, too, by preparing and providing a gorgeous Valentines chocolate bouquet that your partner or spouse can admire before they tuck right in.
We are passionate about providing exceptional products and we're always dreaming and cooking up new ideas for you to send to your nearest and dearest. Sweep aside the idea of the same old Valentine's Day baskets and candy arrangements and take a look at what we can make for you. We're certain we've got something to tantalise all taste buds!
As soon as you're ready, we'll be ready to take your order in time for Valentine's Day.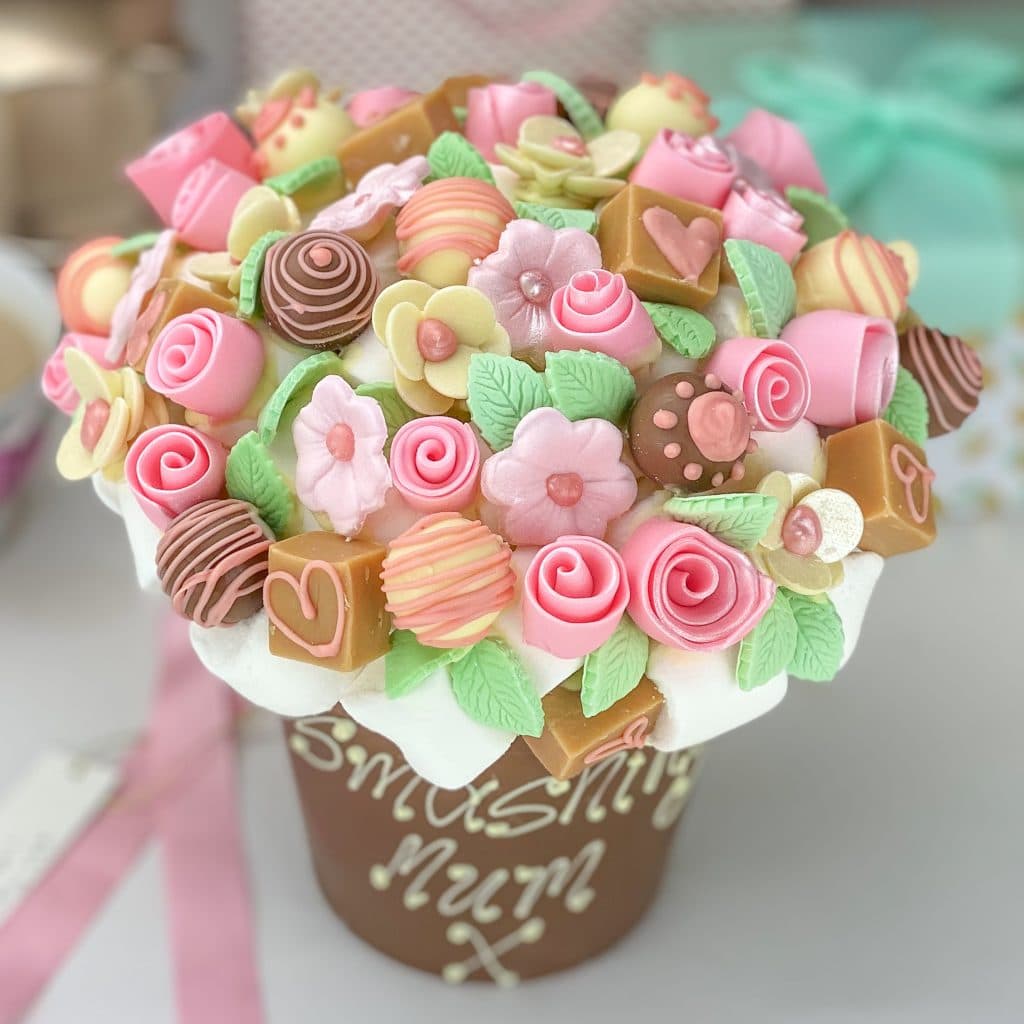 Combining Colourful and Candy Gift Ideas
If you'd normally want to offer your loved one the biggest, most colourful bouquet of flowers around, and to present it with the most mouthwatering box of luxury chocolates, then why not switch things up and offer them the best of both at once? Our Belgian Chocolate Smash Bouquet combines the look of a beautiful bouquet of flowers with rich, indulgent chocolate and a wonderful surprise of a middle full of sweets! It's even completely edible, so your partner won't have to worry about picking parts out that need to be thrown away.
This smash bouquet is even large enough that your loved one might consider sharing, making it a perfect treat for two.
Looking for a Valentines Chocolate Bouquet or Something Else?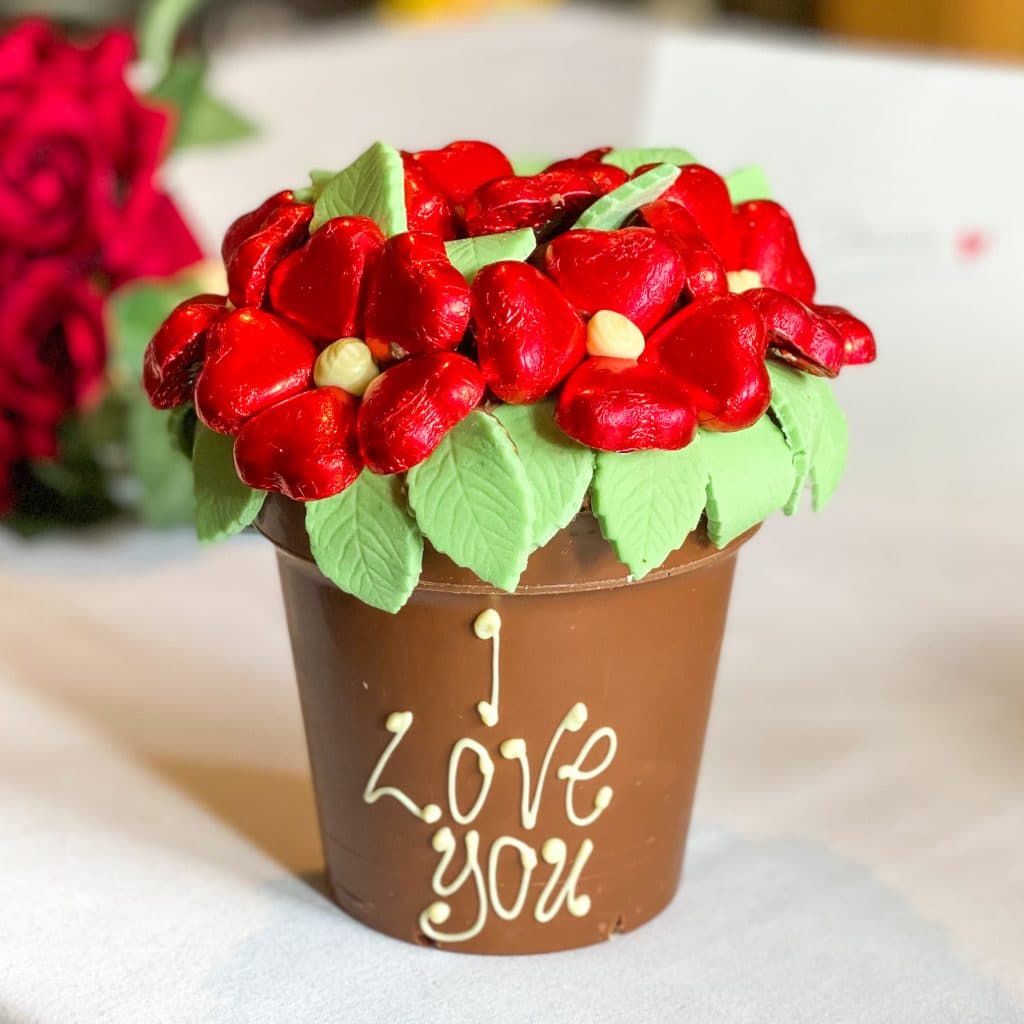 Prefer Something Small and Sweet?
If you'd like to offer something a little bit smaller (but nonetheless straight from the heart), we can also prepare Belgian Chocolate Smash Flower Pots, in Red if you know your partner would prefer something in the colour of love, or Pink if they'd like something cute and quirky. We'd especially recommend the Pink Smash Flower Pot if they love LindorⓇ.
You may rest assured that both pieces contain a great selection of goodies for your loved one to sink their teeth into, and the products are almost entirely edible. The only part that isn't will be the red foil on the flowers of the Red Smash Flower Pot.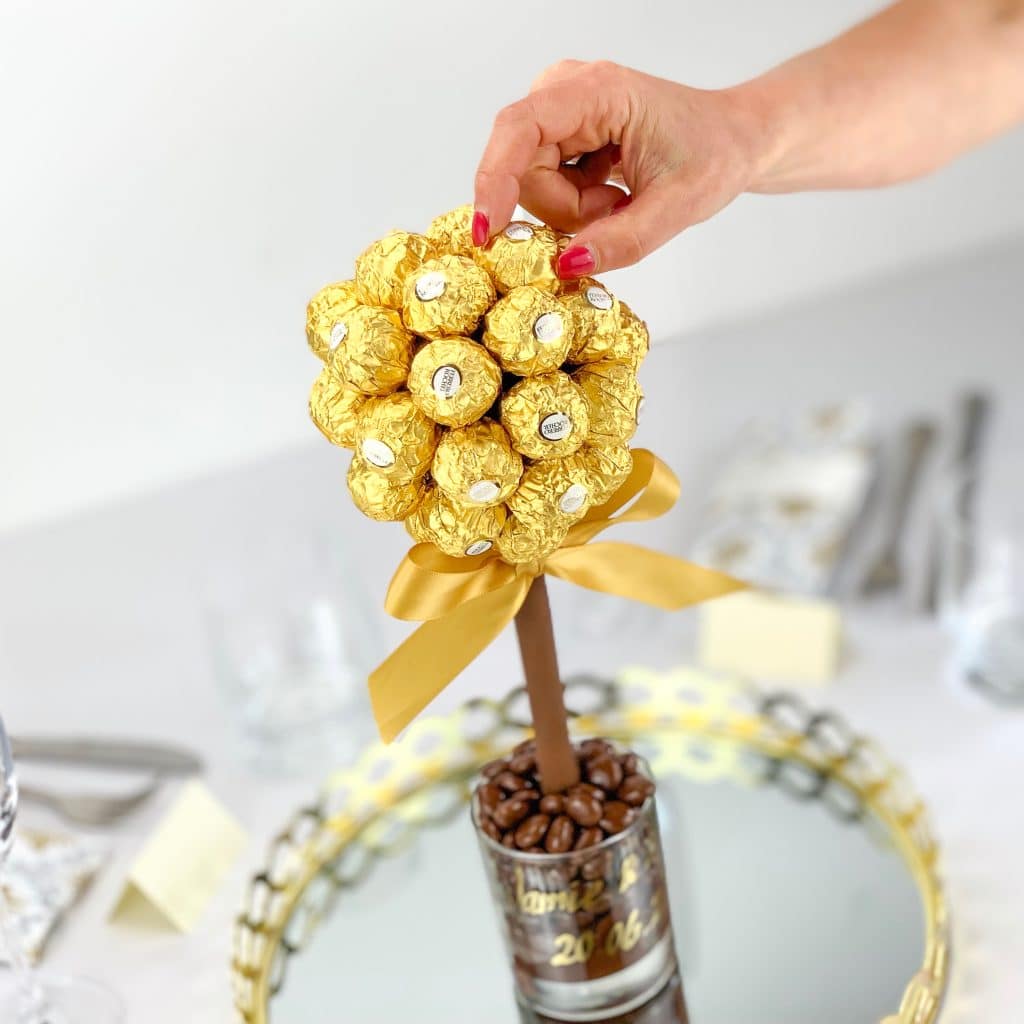 A Delectable Selection for Your Dearest One
We don't want you to think our Valentine's Day gift ideas stop simply at bouquets. Maybe you've already bought your partner flowers and need ideas for other tokens and sweet treats? Perhaps you are shopping for your boyfriend or husband and think that maybe flowers just aren't for him? You might even know that your loved one absolutely adores a certain sweet or chocolate brand and want something made entirely from that (our own sweet tree could double up as a delightful Ferrero RocherⓇ bouquet, couldn't it?).
In any case, we think we'll have exactly what you need. Our Valentine's Day range is chock-full of chocolate gift ideas that they're bound to love when they've been sent with sweet intentions in mind. Whether you think they'd love a Smash Cup filled to the brim with their favourites, a Smash Cake that's just for them, or even a Hug that'll fit through a letterbox when you're far away from each other, we can get it ready for the day.
Personalised Presents to Show Them You Care
We know you love your partner, and that you really want to get them something special on a day that should make them feel special, too. That's why it can feel a little troubling if you end up buying them the same chocolate gifts and hamper ideas year after year. So, why not look for something a little more unique this Valentine's Day, or personalise the gift to show them how much you care?
We'll be more than happy to help you put together the perfect personalised Valentines chocolate bouquet, candy arrangement or gift. All you need to do is let us know that you'd like your own message of affection or sweet sentiments included. If you decide to send off a Valentines chocolate bouquet, smash pot, or another solid chocolate piece, this can even be deliciously written in smooth, creamy Belgian white or milk chocolate on the gift itself.
If you'd prefer to send off one of our famous sweet trees, you'll be delighted to see that each one comes in its own glass vase. These vases can also be decorated with any short note you'd like to pass along, or we can even write the words out on a card and place it inside the gift's box for them to read when they open it up. To take advantage of this service, we've provided a little box on the order form for you to fill in, so you can take your time writing out the perfect message for him or her.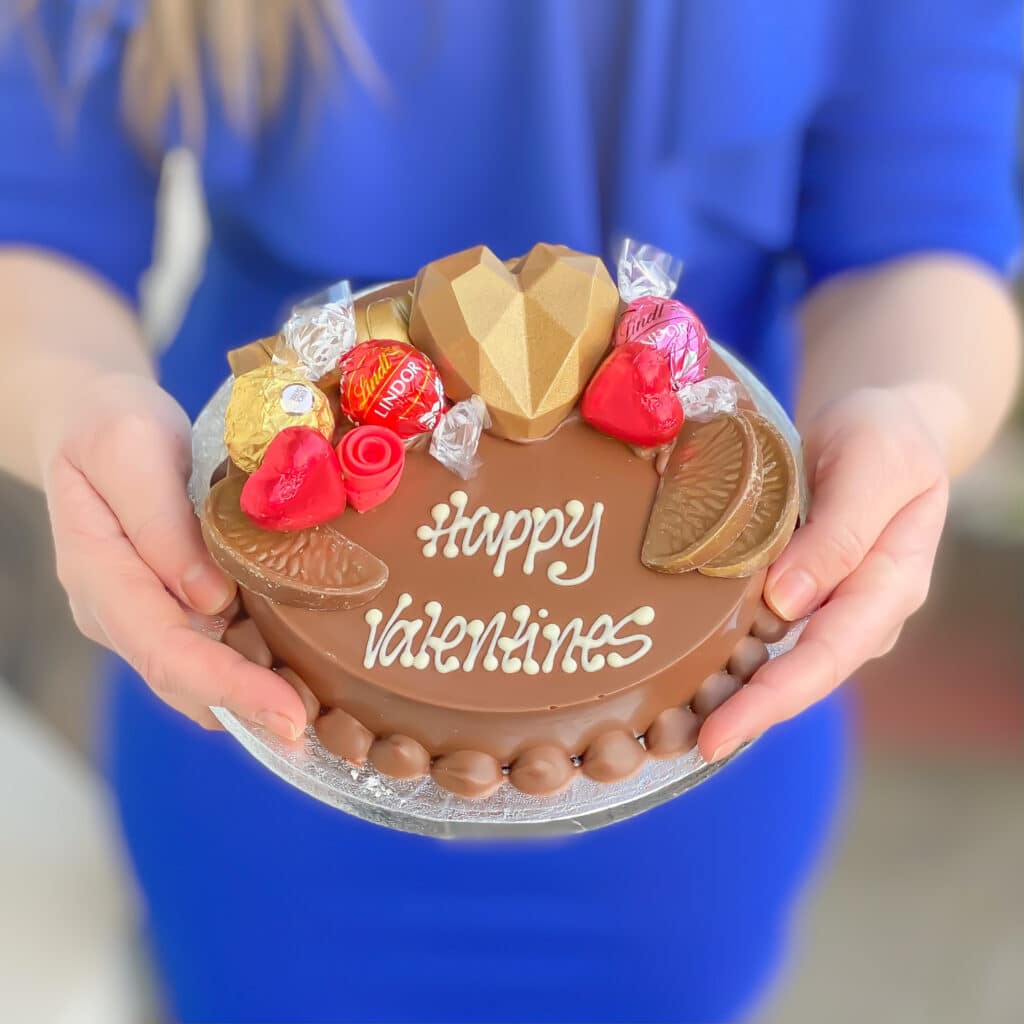 Give Them All Your Love This Valentine's Day
With our service and sweet selection at hand, it's never been easier to send your nearest and dearest their perfect Valentine's Day present! We work hard to make everything as fast and free from hassle as possible, so they'll receive your intended gift in time for the most romantic day of the year.
Have a quick peek at the chocolate delights we have available and find the one you know your giftee will just adore, before adding it to your online shopping basket. After you've typed in the address it should be sent to (theirs, or even yours if you live together or if you're planning on surprising them) and placed your order, your work will be done!
Every chocolate bouquet we make will be handed over to the Royal Mail for a swift, professional delivery as soon as it is ready.